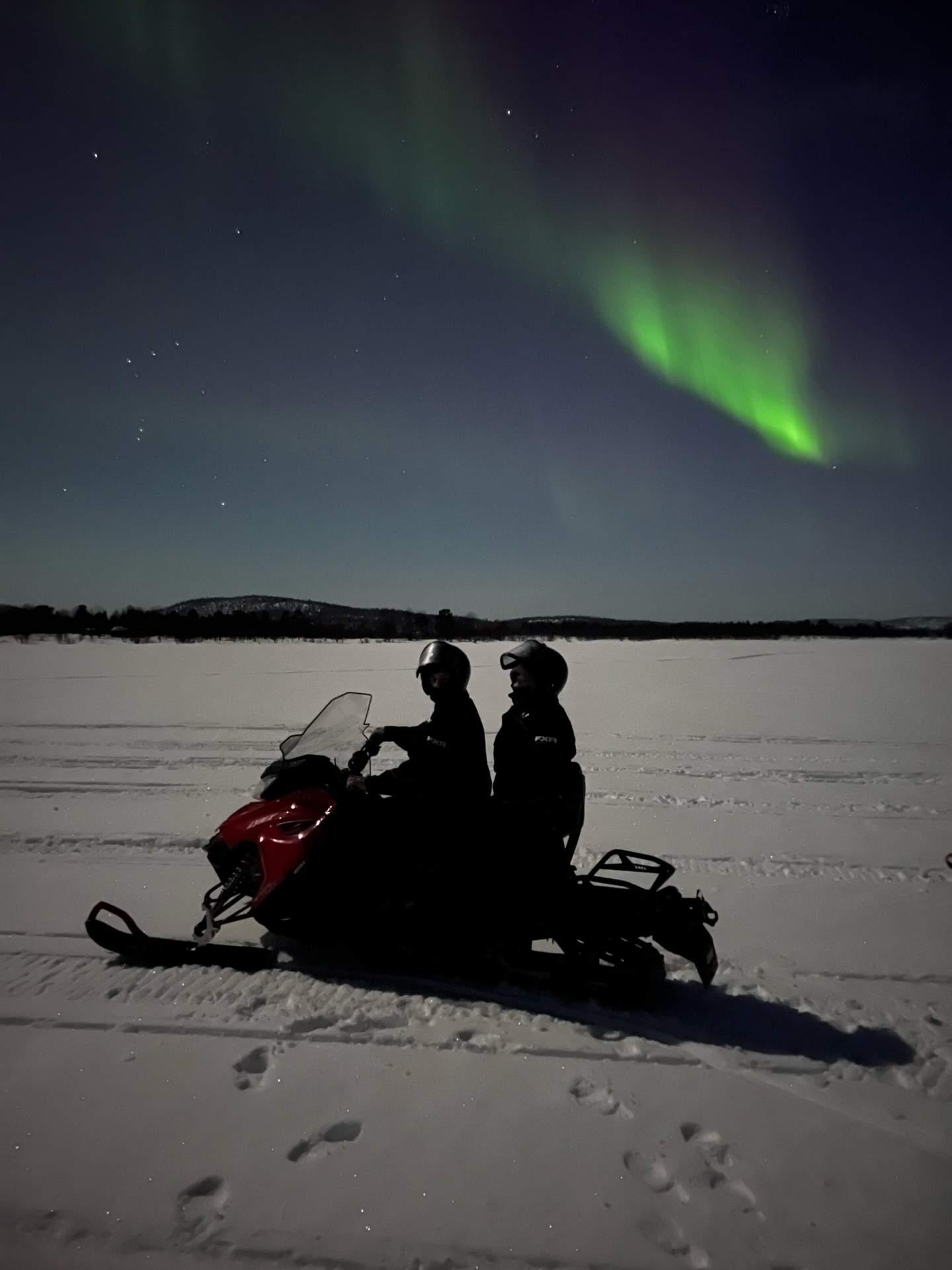 On The Aurora Borealis Hunting we drive by snowmobile in the Northern pine forest or River Ivalo along the snowmobile route around Ivalo area. It's really different to drive at night. The snowmobile safari begins with a short instruction about the snowmobile driving and safety by the guide. If we are lucky we see reindeer along the snowmobile route. 
A child sitting on a snowmobile must be at least 140 cm tall.
We ask you to inform us, if you have any food-allergies or a special diet. For security reasons, we also ask you to contact us, if you suffer from a disease, that might have an effect on your performance during the trip. (For example: asthma, diabetes or epilepsy).To be allowed to drive a snowmobile, you need to have driving license for a car.
Know before you go
You need driving license.
Book now
Information
Duration
3 hours
Booking in advance
4 hours
Difficulty
Easy
Contact the company
Not exactly what you're looking for? Contact the company for special requests and larger groups!