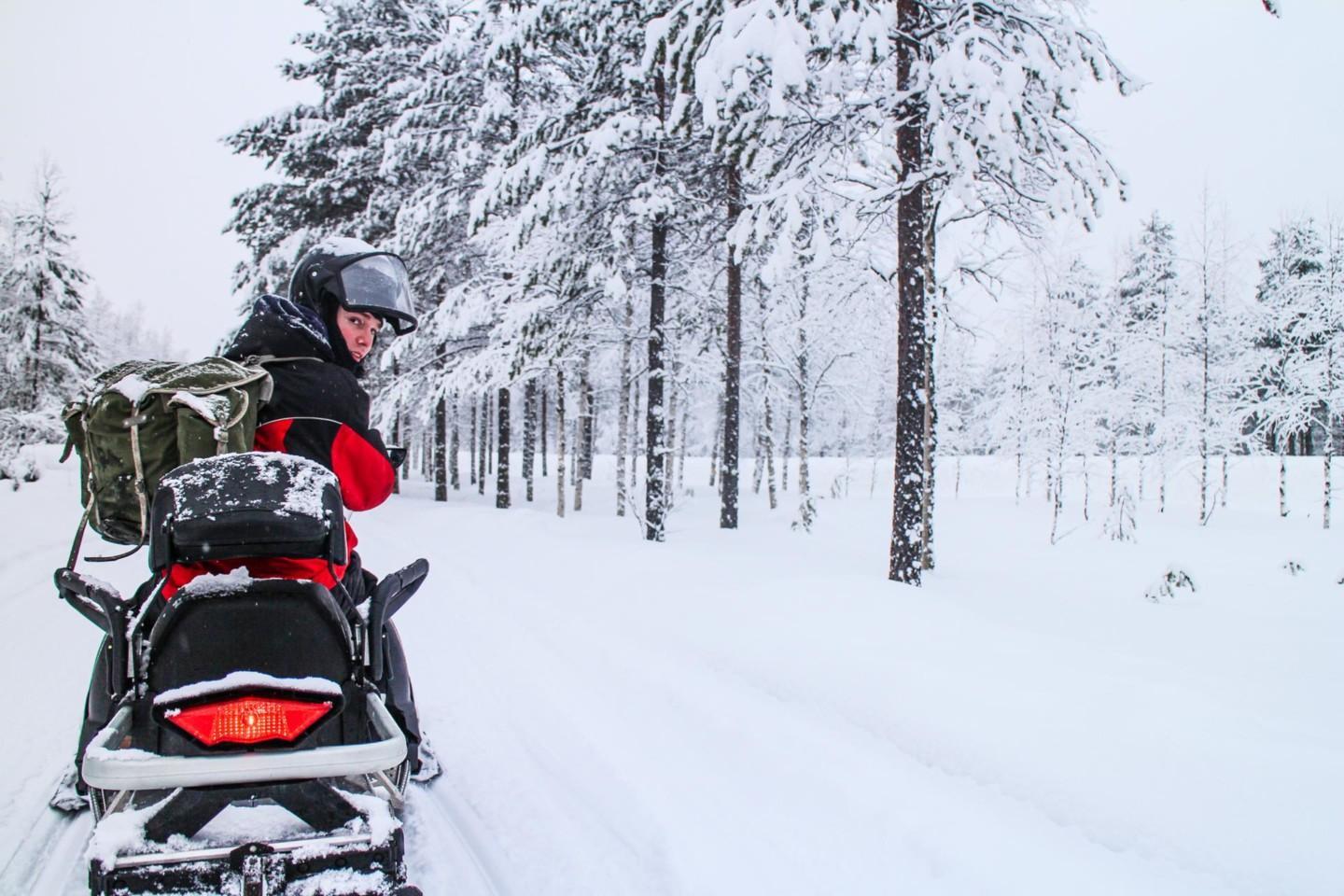 We start driving snowmobiles from Saariselka across the woods finally reaching the reindeer farm. We join their 1 hour reindeer safari and meet local Sami people at the farm. After the reindeer farm we continue driving snowmobiles to the lunch and to the husky farm. At the husky farm we join their 2 hour husky safari driving ourselves. After the huskies we return to our snowmobile park. The greatest safari in Saariselka on which you experience all the best activities in one day in Lapland!
Please remark starting time at 8 AM. 
Know before you go
Each snowmobile is shared by two guests taking turns in driving. If you want to drive a snowmobile by yourself, without another guest, please add the solo driving supplement and enjoy the safari to the fullest! 
The driver of the snowmobile is held liable for damages caused to the vehicle. The maximum personal liability is 900 € per person / snowmobile / accident.
The self-liability waiver reduces the amount of maximum self-liability from 900 € to 200 €. The self-liability waiver costs 20 € per driver per safari and can be bought on our webstore as an optional for all our snowmobile safaris or on the spot before the safari. The self-liability waiver is personal. 
You will find both the solo-driving supplement and the self-liability waiver if you change the Rate to Supplements. These Supplements are available only for drivers.
Please, check the pick up time from your hotel on your ticket.
Book now
Information
Duration
7 hours
Booking in advance
4 hours
Difficulty
Moderate
Contact the company
Not exactly what you're looking for? Contact the company for special requests and larger groups!