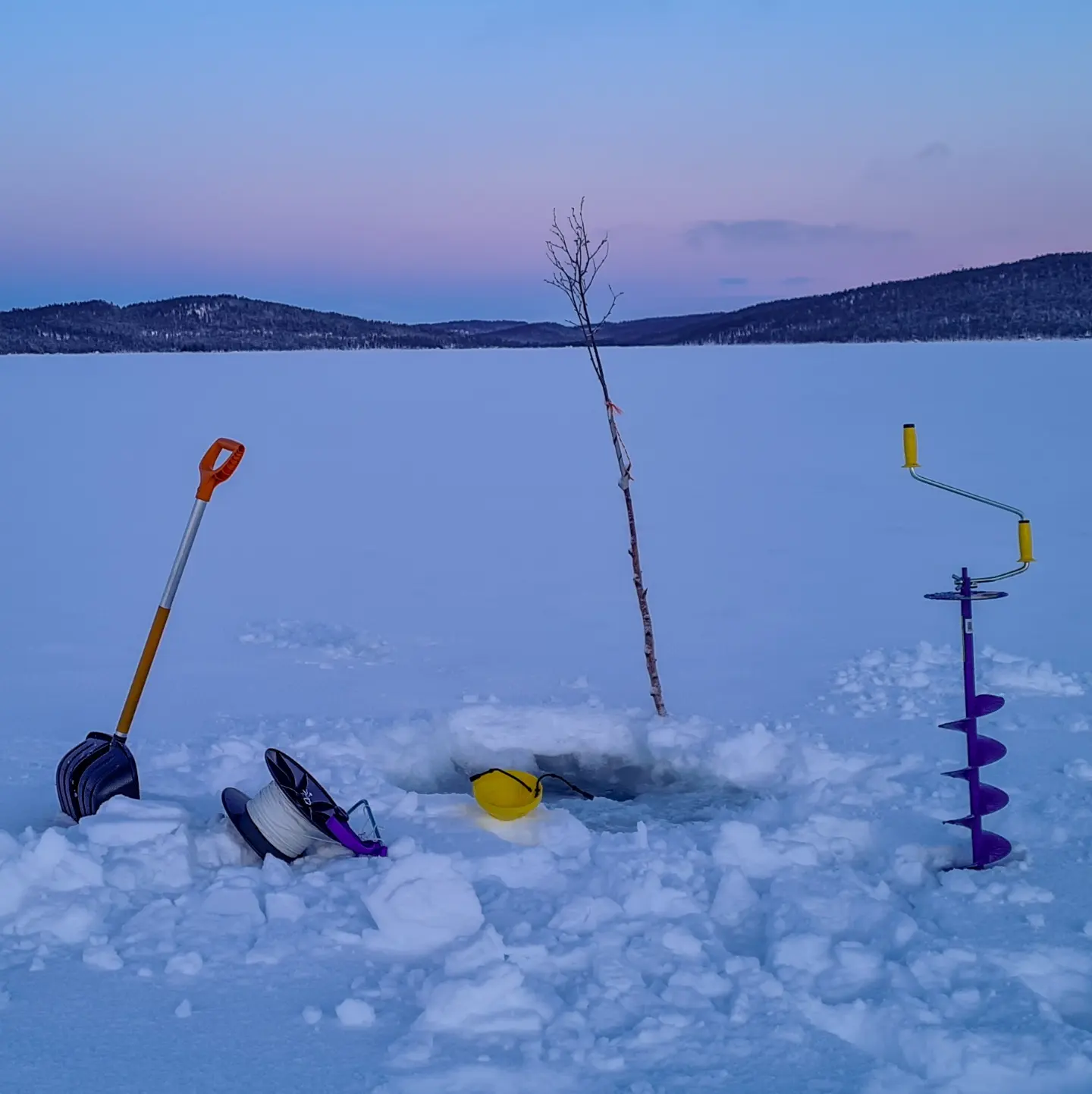 Join our guides on this comprehensive winter fishing trip to Rahajärvi, Ivalo. On this trip, you get to experience traditional Lappish winter fishing methods, such as:
drilling holes to the ice ("kairaaminen"),
ice fishing ("pilkkiminen") and
net fishing under the ice ("juomustus").
We move on the ice with snowshoes or skis. Xwander will provide all necessary equipment.
After fishing, we cook and eat our catch: the fish is as fresh as it gets! We make fire and try out different styles of cooking fish on an open fire. All necessary items for cooking and eating are provided by Xwander. 
Schedule and directions:
We start at 9:00 from Eräsoppi / Xwander shop (address Ivalontie 12 C 4) with a car ride to the lake (Rahajärvi). Please be at the shop latest 8:45, so we have time for necessary preparations. The total duration of the trip is around 6 h. We return to the shop by 15:00. 
The trip is executed with a minimum of 2 participants.
Here in the North our waters are cold and clear, and thus the fish is super delicious. Join us for this amazing trip, experience and learn.
We have a pick up service for Inari, Nellim, Saariselkä and Kiilopää areas. Contact us ahead to book a transfer.
Know before you go
Winter in conditions can vary a lot and change quickly. Wear warm and windproof clothing! If you're uncertain regarding what to wear or bring, please contact us. We're happy to help you choose adequate gear, and we can borrow you a proper winter overall if needed.

We have a temperature limit of -23°C: if it's colder than this, we might cancel the trip. Also extra heavy wind conditions (15 m/s +) might lead to cancellation of the trip. In case the trip is cancelled by Xwander, no cancellation fee is charged from the customer.
What do I need to bring?
Bring your camera, head torch, your warmest clothes, bottle of water, small snacks and the spirit of arctic fisherman and we'll give you an experience of a lifetime! 
Information
Duration
6 hours
Booking in advance
16 hours
Difficulty
Easy
Contact the company
Not exactly what you're looking for? Contact the company for special requests and larger groups!