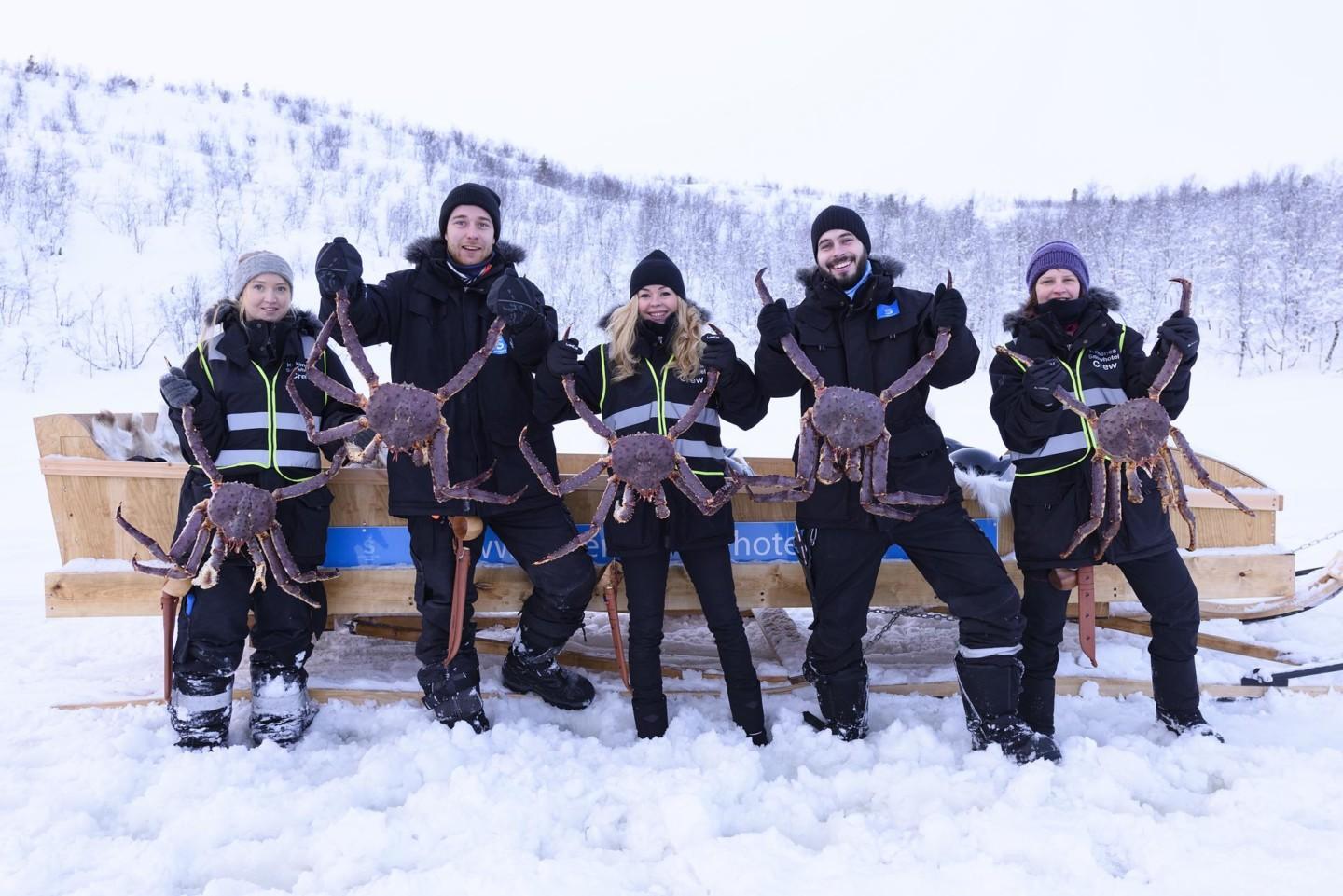 Now it`s time to make your own deadliest catch! We pick you up at your hotel and transport
you to Snowhotel Kirkenes. We drive by snowmobile and sled out on the fjord ice, where
you help pull up the crab pods. The king crab is served in a rustic restaurant by the fjord the
northern Norwegian way; fresh, steamed and irresistible! 
Group prices (when booked at the same time)
1-2 person group 500 €/person
3-4 person group 420 €/person
5-7 person group 390 €/person
What do I need to bring?
An apetite! 
Book now
Information
Duration
10 hours
Booking in advance
4 hours
Difficulty
Easy
Minimum age
7
Contact the company
Not exactly what you're looking for? Contact the company for special requests and larger groups!