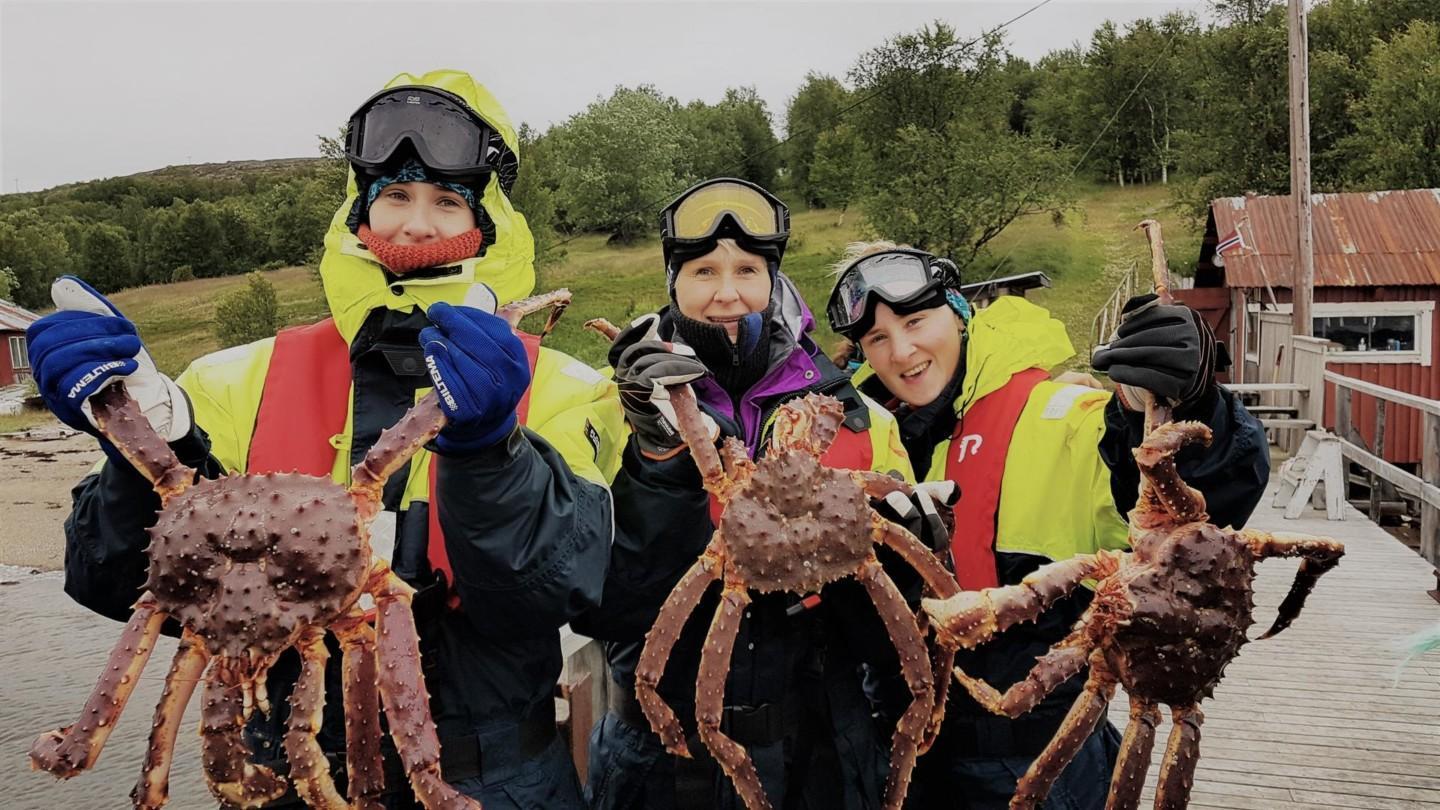 Are you ready to brave the Barents Sea and taste the freshest King
Crab you can imagine?
Come and join us for a fantastic day on the water, and we will show
you how to catch, prepare and most importantly EAT these giants.
An experienced fisherman will take you for an unforgettable King
Crab Fishing tour on a brand new RIB boat where we will cruise along
the fjord and the Barents Sea to find the right place to anchor.
You will be hands on deck to help pull up the King Crab cages from
the depths. Your guide will take you back and serve your catch in a
rustic restaurant by the fjord, local Norwegian style. You may eat as
many King Crabs as you wish, fresh from the Arctic sea. 
Book now
Information
Duration
10 hours
Booking in advance
8 hours
Difficulty
Easy
Contact the company
Not exactly what you're looking for? Contact the company for special requests and larger groups!