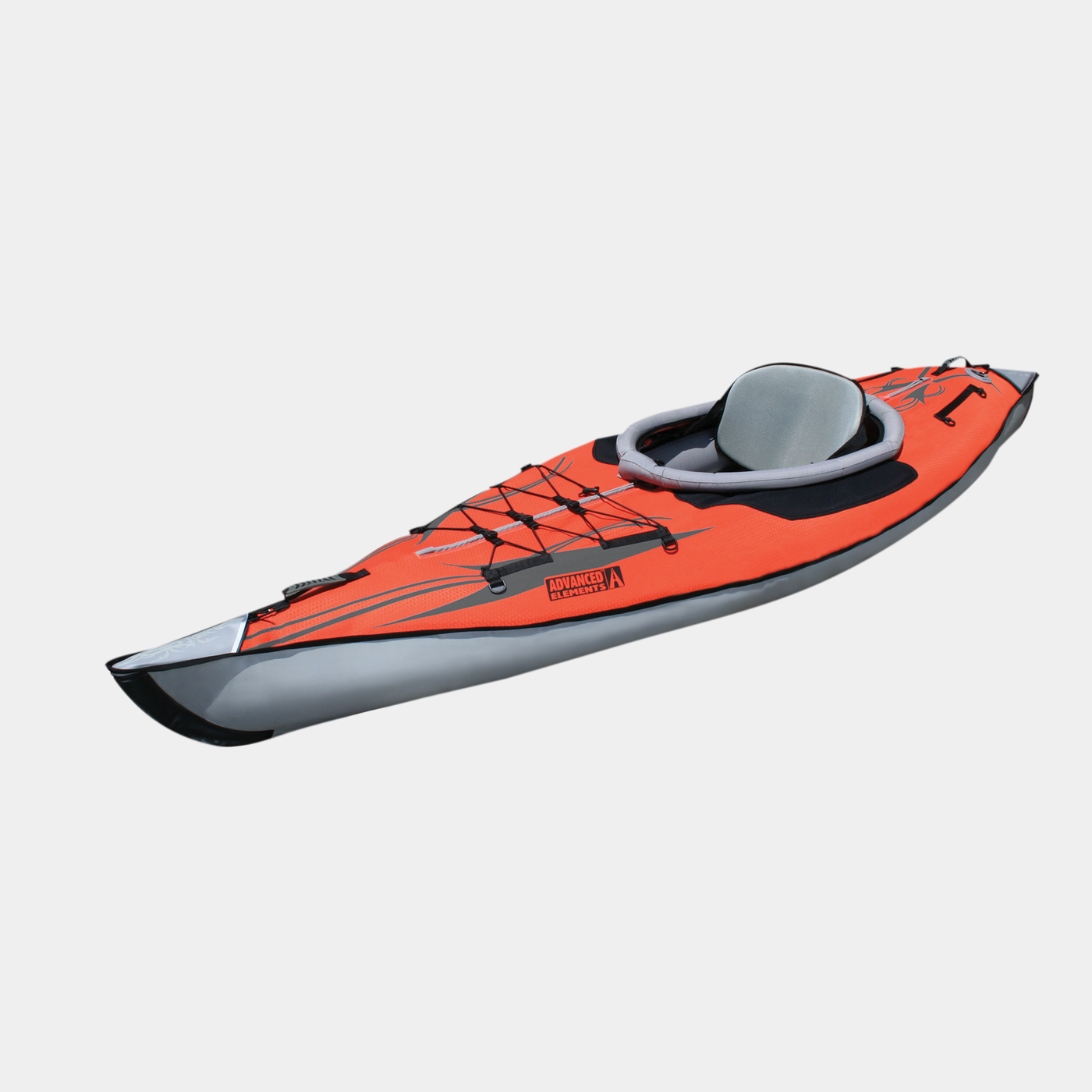 Hintaan kuuluu: melat, pelastusliivit. Tarvittaessa myös kuljetamme kaluston luoksesi tai noudamme sinut melontaretken päätteeksi haluamastasi kohteesta. Kuljetus 20€/ lähtö + 1,2 €/km.
Ilmatäytteinen ja kokoontaittuva kajakki. Kiinteät alumiiniosat pitävät kajakin oikeassa muodossa, jäykkänä ja hallittavana. Helppo meloa. Pituus: 320 cm.
AdvancedFrame on vakaa. Kajakin purkaminen pakkauksesta ja pakkaaminen vievät vain muutaman minuutin. Sopii sekä aloittelijoille että kokeneille melojille.
Terävä ja kevyesti ylös nouseva keula. Rakenne leikkaa aaltoja kuin veitsi. Suuntavakaa.
Kajakki on valmistettu kestävästä kolmikerroksisesta PVC:stä, ja siinä on hitsatut saumat. Siinä on tilava säilytysluukku, jonne mahtuvat päivä- tai yöretken tavarat. Kannen päällä voi myös kuljettaa rinkkaa tai muita varusteita, sillä kannella on kiinnitysnauhat.
Kajakissa on mukava istuin, jossa on säädettävä selkänoja.
Kun kajakki on otettu pakkauksesta, se on täytettävä ilmalla.
Tuotetiedot:
– Materiaali: 3-kerroksinen PVC
– Henkilömäärä: 1
– Pituus: 320 cm
– Leveys: 82 cm
– Paino: 16 kg
– Kantokyky: 136 kg
– Mitat pakattuna: 76 x 43 x 25 cm
Book now
Information
Duration
1 days
Booking in advance
8 hours
Difficulty
Easy
Contact the company
Not exactly what you're looking for? Contact the company for special requests and larger groups!