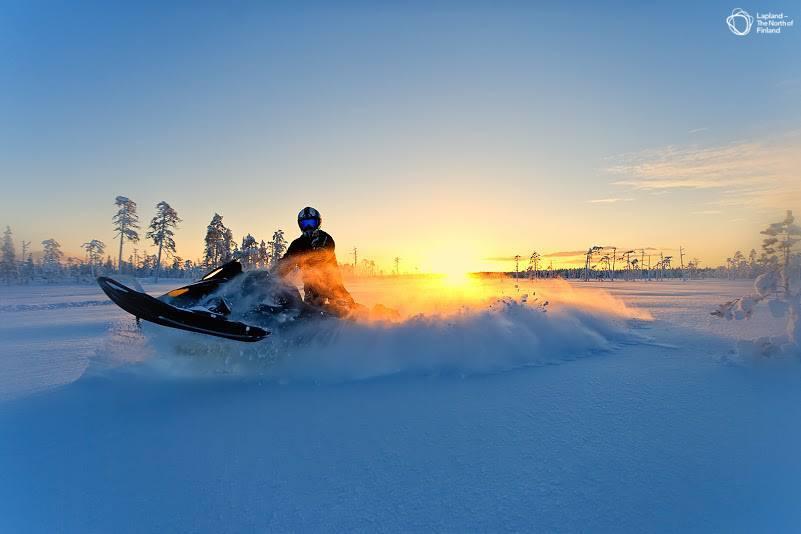 Do you have earlier experience of driving snowmobiles, quads or bikes? This is a dream come true safari for sportive drivers with earlier experience.
After the briefing we head us into the wilderness along snowmobile trails and waterways. You will see a lot of wild forests, swamps and hills maybe also wild animals. You will experience the backwoods and their beauty.
During the day we prepare and enjoy our lunch by open fire far away from the city and roads.
This most demanding day safari is offered as solo driving safari only.
The route will be decided following the conditions that day. Welcome!
BOOK ACTIVITIES ONLINE AND SAVE! WE OFFER 2% DISCOUNT FOR ONLINE BOOKINGS
Know before you go
The driver of the snowmobile is held liable for damages caused to the vehicle. The maximum personal liability is 900 € per person / snowmobile / accident.
The self-liability waiver reduces the amount of maximum self-liability from 900 € to 200 €. The self-liability waiver costs 20 € per driver per safari and can be bought on our webstore as an optional for all our snowmobile safaris or on the spot before the safari. The self-liability waiver is personal. 
You will find the self-liability waiver under Extras.
Please, check the pick up time from your hotel on your ticket.
Book now
Information
Duration
8 hours
Booking in advance
4 hours
Difficulty
Challenging
Minimum age
18
Contact the company
Not exactly what you're looking for? Contact the company for special requests and larger groups!