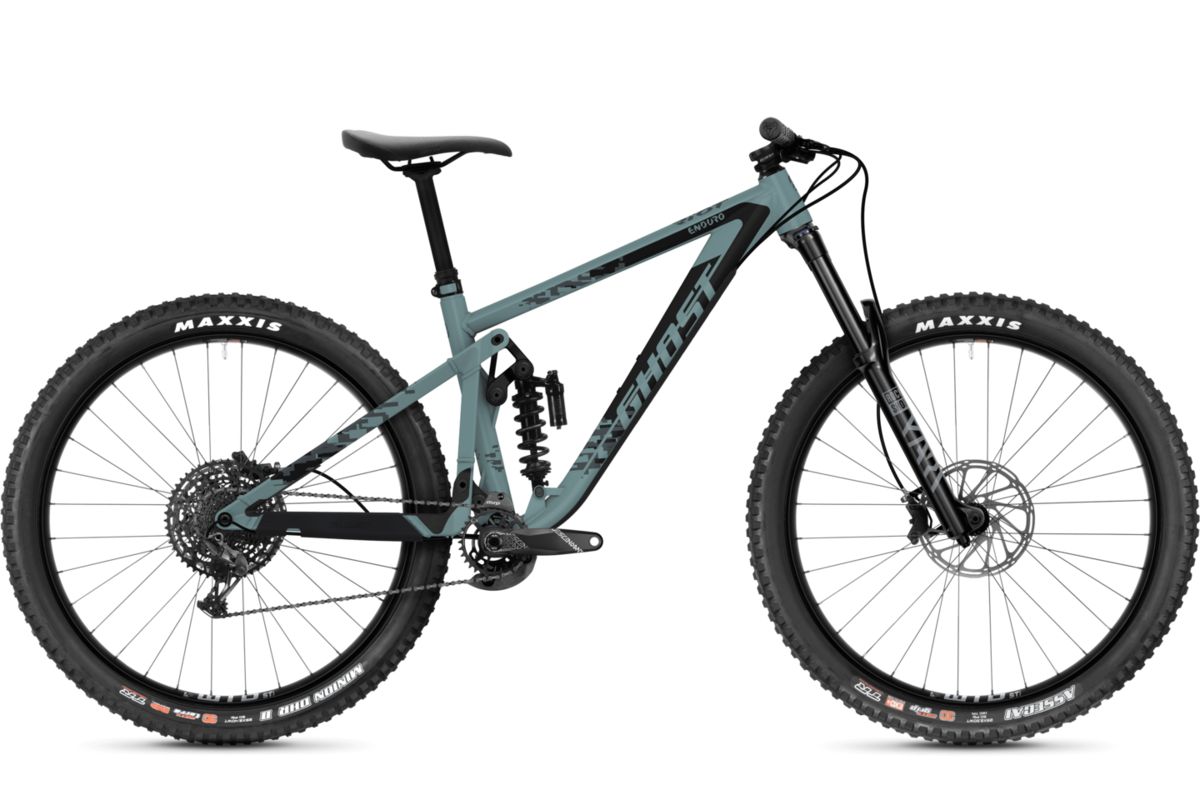 Explore more challenging trails with a fully suspended mountain bike! Our Ghost Riot Enduro bikes offer not only a comfortable ride up the trails but also a steady ride in the downhill. Our fully suspended bikes are a great choice if you plan to go for a longer bike trip in varying wilderness terrain. 
Know before you go
Please note that the rental bikes are available during our shop's opening hours at 9:00 - 17:00 o'clock, one day rental is not 24 hours. 3 hours rental is valid at 9 - 12 o'clock or 14 - 17 o'clock, please choose your rental start time when making the booking.
If you would like to rent the bike for multiple days, please make separate bookings for the desired days, or contact us by phone +358 16 668 882 or e-mail info@skisaariselka.fi 
Please note! The bike is on your responsibility for the entire rental period, please take care of it like it's your own. Possible accidents will be charged according to the spare part cost. The renter is not liable for normal wear and tear of the equipment (eg. chain breakage, tire puncture). All of our bike rentals include Bike Patrol security in the phone's coverage area on the Open Fell Biking map route. In the event of an accident, such as a tire puncture, our bike patrol will assist with the broken bike and, if necessary, replace it with a new bike. In an accident occurs, call our rental +358 16 668 882.
We have fully suspended mountain bikes of following frame sizes:
S (recommended rider height 160-172 cm), wheel size 27.5"
M (recommended rider height 172-180 cm), wheel size 29"
L (recommended rider height 180-188 cm), wheel size 29"
XL (recommended rider height 188-196 cm), wheel size 29"
What do I need to bring?
• Suitable clothes for mountainbiking
Information
Duration
1 days
Booking in advance
1 day
Difficulty
Easy
Contact the company
Not exactly what you're looking for? Contact the company for special requests and larger groups!