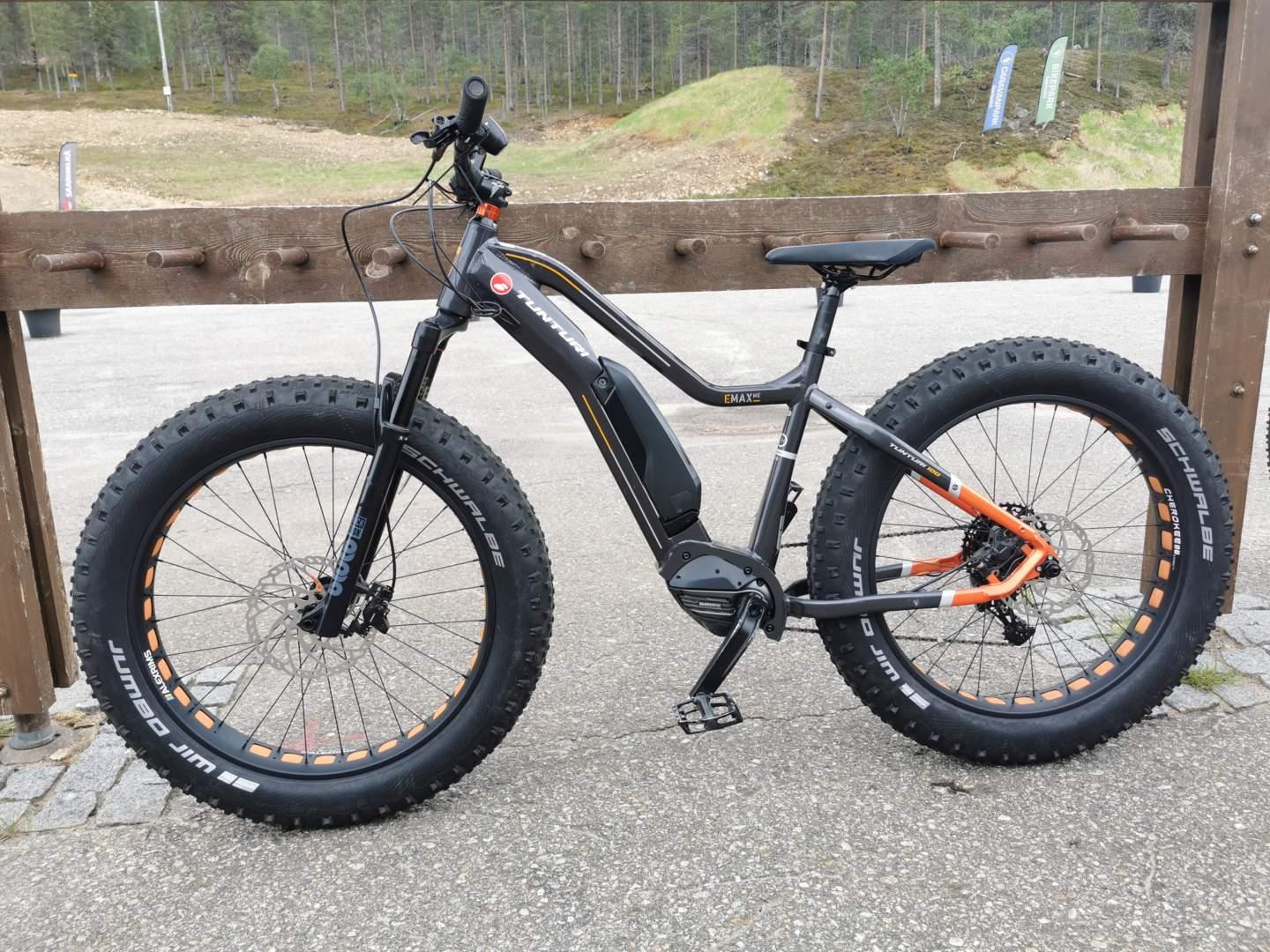 Rent a high-quality Tunturi eMax ME electric fatbike and explore the wilderness trails in a easy way! Fatbikes are suitable for even more challenging terrain and the wide tyres offer a good grip on sand, snow and wet rocks. It's no wonder fatbikes are very popular for year-round use. Powerful motor assists on the uphill making longer bike trips pleasant. You can choose between three settings: Boost, Trial and Eco depending on how much help you want and how many kilometers you would like to bike. 
Know before you go
Please note that the rental bikes are available during our Service Centre's opening hours, one day rental is not 24 hours. 3 hours rental is valid at 9:30 - 12:30 o'clock or 13 - 16 o'clock.. 
Please note! The bike is on your responsibility for the entire rental period, please take care of it like it's your own. Possible accidents will be charged according to the spare part cost. The renter is not liable for normal wear and tear of the equipment (eg. chain breakage, tire puncture). 
We have e-fatbikes of following frames:
S/40cm (recommended rider height 160 – 170cm)
M/45cm (recommended rider height 170 – 180cm)
L/50cm (recommended rider height 180 – 188cm)
What do I need to bring?
• Suitable clothes for mountain biking
Book now
Information
Duration
1 days
Booking in advance
12 hours
Difficulty
Easy
Contact the company
Not exactly what you're looking for? Contact the company for special requests and larger groups!