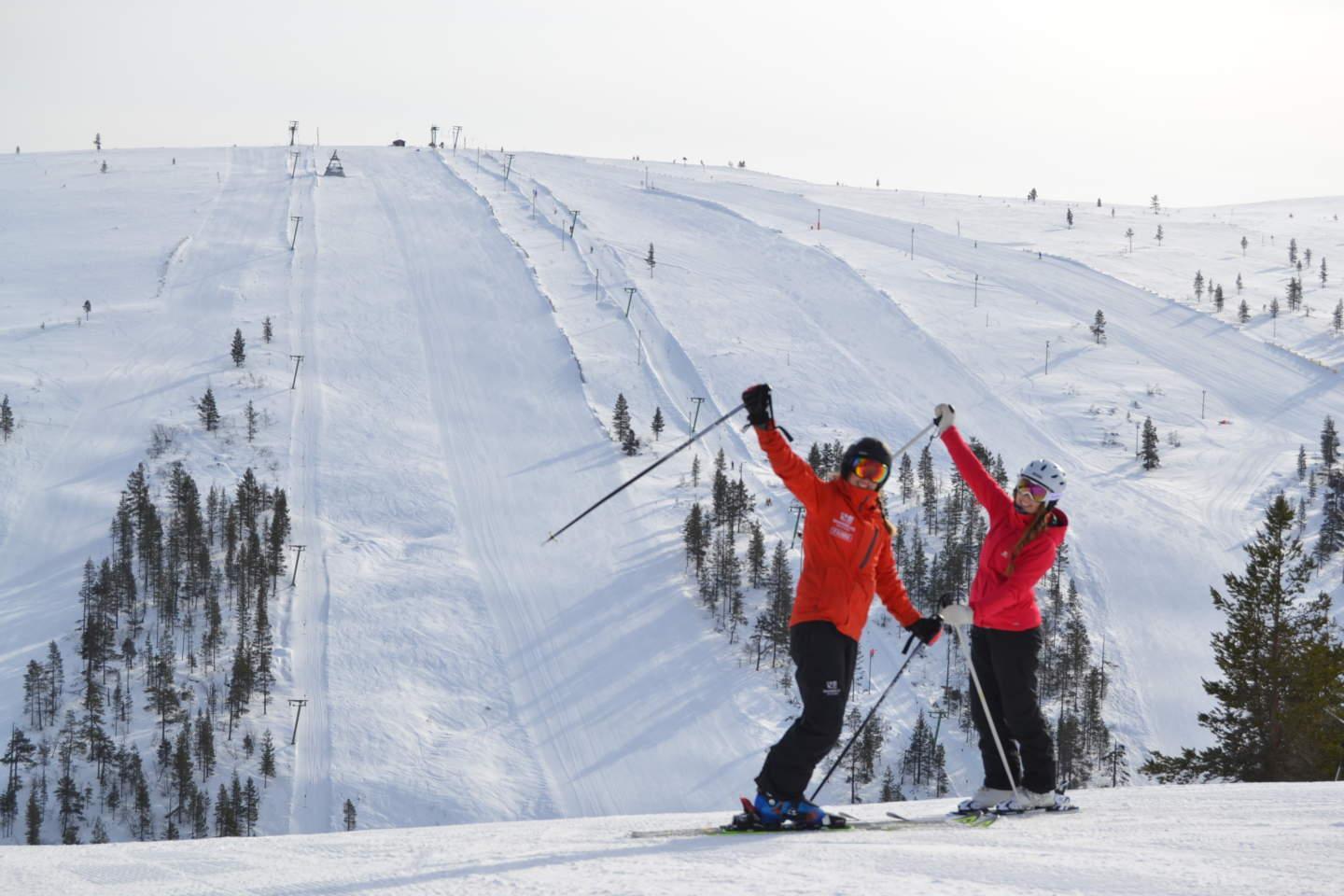 Do you want to try alpine skiing safely for the very first time, or improve your existing skills on the slopes?
The activity starts with a private 90-minute lesson with our certified ski instructors and you can continue practicing on your own the rest of the day. Please note that if multiple persons join the lesson, it is possible to choose only one sport. If the participants are on different skill levels, you will need to book separate instructors.
Know before you go
The equipment is not preselected, you will get equipment and lift pass on spot upon arrival at our Service Centre.
Children unable to go to the toilet independently, an adult is required to either join the lesson or be in the immediate surroundings of the practice slope to assist the instructor if the child needs to go to the toilet in the middle of the lesson. 
Please make sure you arrive to the Service Centre minimum 40 minutes before the lesson if you need equipment and lift passes. If you have booked the morning lesson, please come at 9:30 when the Service Centre opens. If you have your own equipment, you will meet our instructor outside in front of the Service Centre next to "Hiihtokoulu" sign 5 minutes before the start of the lesson.
What do I need to bring?
Participants are expected to have warm winter clothing and gloves. Snow wear (overalls, jackets and pants) are available for rent and beanies, gloves and balaclavas are for sale at our Ski Shop for an extra fee.
Information
Duration
1 days
Booking in advance
1 day
Difficulty
Easy
Minimum age
3
Contact the company
Not exactly what you're looking for? Contact the company for special requests and larger groups!