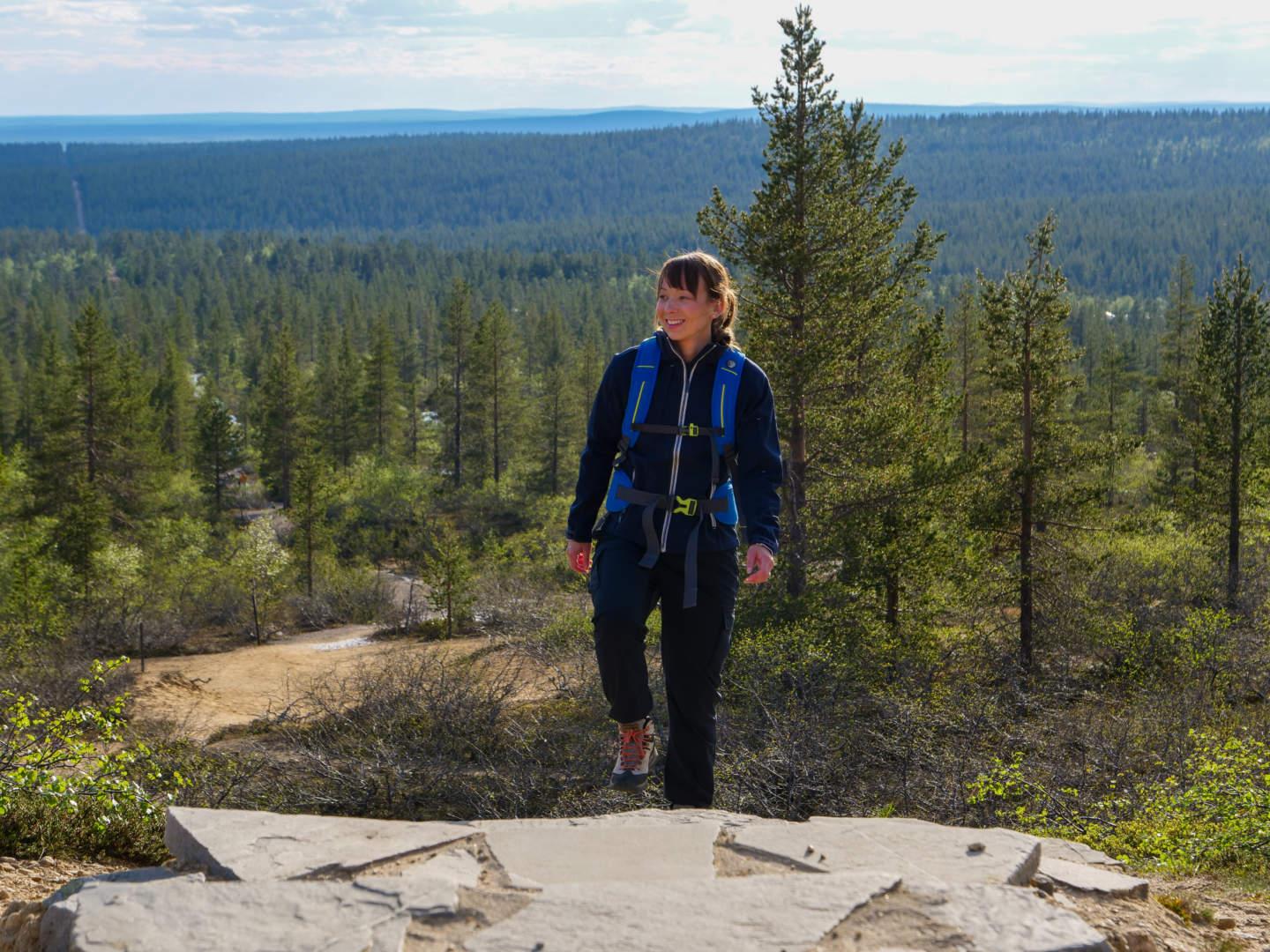 This trip takes you from Ivalo to Kiilopää and is full day experience in Inari's most popular National Park areas.
At start of the day we meet at our shop in Ivalo, where we hop on a car and drive to Kiilopää where we have a beautiful Tundra & Forest hike. During the trek we have a lunch on the go depending of the weather, either on open fire or with camping stove. From Kiilopää we have great views for the surrounding wilderness areas and the National Park.
After the hike we head to the the cold baths and gentle steams of our smoke sauna relax the mind and the body. The atmospheric smoke sauna and swimming place in River Kiilopuro guarantee complete relaxation after a day of hiking.
For this tour we need minimum of 2 participants.
We start from Xwander Nordic Ivalo office at 8:45 and finish around 18:00. Free pick-up service from Ivalo and Saariselkä.
If you have any questions about the day or it's activities you can contact us by email or phone:
info@xwander.com
010 200 7633
What do I need to bring?
Information
Duration
9 hours
Booking in advance
4 days
Difficulty
Easy
Contact the company
Not exactly what you're looking for? Contact the company for special requests and larger groups!