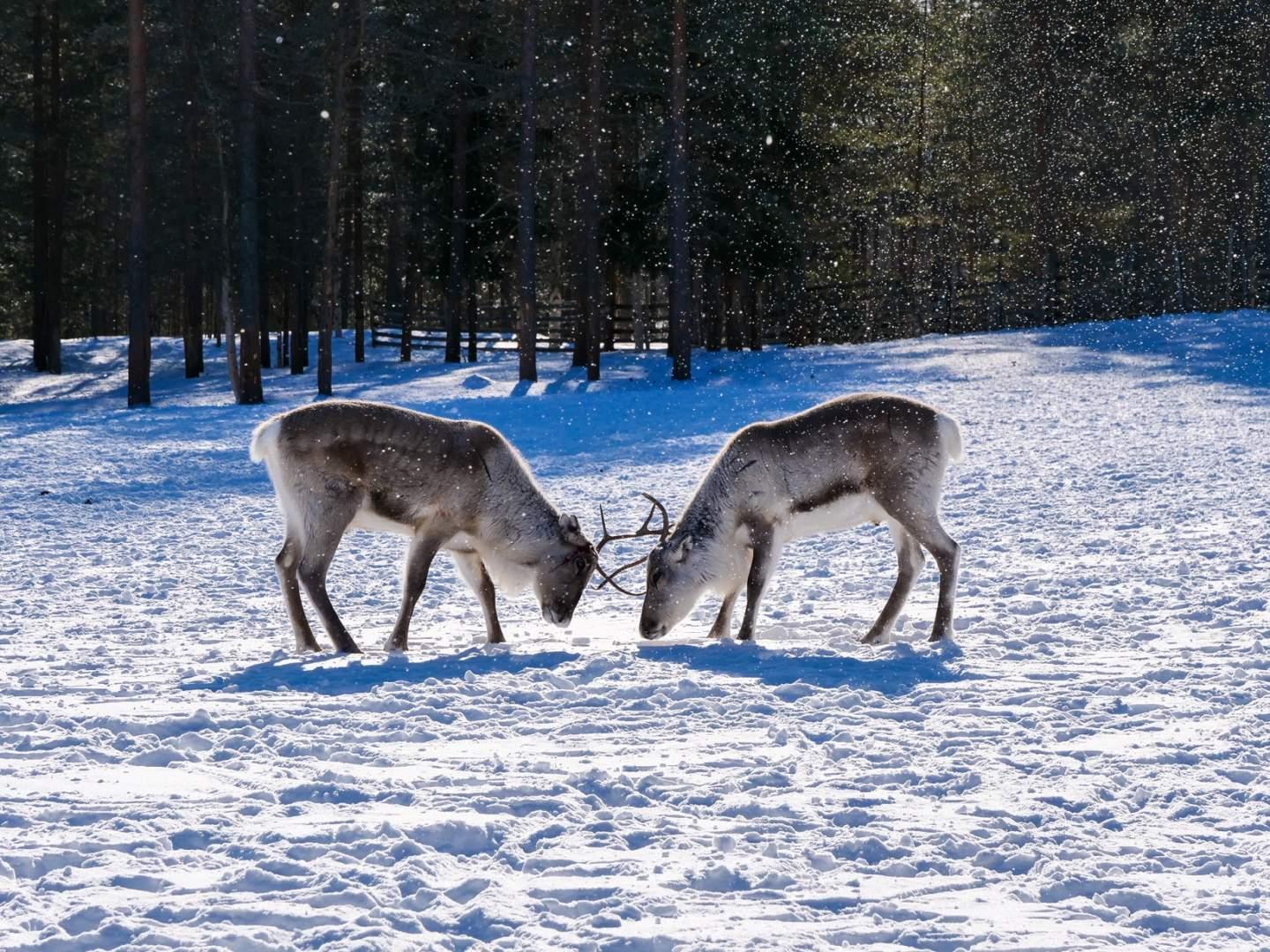 Join us for a guided day in the beautiful village of Inari, which is the cultural heart of the indigenous people of Lapland, the Sámi people. During our day, we'll familiarize ourselves with the immeasurably valuable Sámi culture and traditional Lappish reindeer herding.
We will visit the well-known, astonishing Sámi museum, "Siida", where you'll learn a lot about the interesting history and culture of the area, its indigenous people and the surrounding nature.
After the museum, we will make a short hike to a "kota" (an open shelter with a fire place). Here, we'll teach different ways to make a fire, prepare lunch on an open fire and enjoy a hot meal. Our guide also shares tips on how to survive during the coldest periods of the Arctic winter.
When lunch is eaten, we'll move to a near-by reindeer farm, where we learn about reindeer and reindeer herding. The life of reindeer and their herders is very interesting and driven by the rapidly changing seasons of the North. At the farm, we get to feed these magnificent animals, and of course take lots of pictures.
After the farm, we'll return to Ivalo, just in time for you to enjoy a relaxing evening.
Schedule and directions:
We start at 10:00 from Xwander Nordic (address Ivalontie 12) with a car towards Inari. Please be at the shop latest at 9:45, so we have time for necessary preparations.
The total duration of the trip is around 7-8 h. We return to the shop between 17 and 18:00.
The trip is executed with a minimum of 2 participants.
We have a complimentary pick up service from Ivalo-Saariselkä Area and supplemantary Nellim and Kiilopää areas. Contact us ahead to book a transfer.
Know before you go
We spend most of the time outside, so please wear warm and windproof clothing! If you're uncertain regarding what to wear or bring, please contact us. We're happy to help you choose adequate gear, and we can also borrow you a proper winter overall if needed.
What do I need to bring?
Bring clothes suitable to spend whole day outside in winter conditions
Drinks and small snacks may be a good idea 
Camera / phone for pictures
Book now
Information
Duration
8 hours
Booking in advance
4 days
Difficulty
Easy
Contact the company
Not exactly what you're looking for? Contact the company for special requests and larger groups!