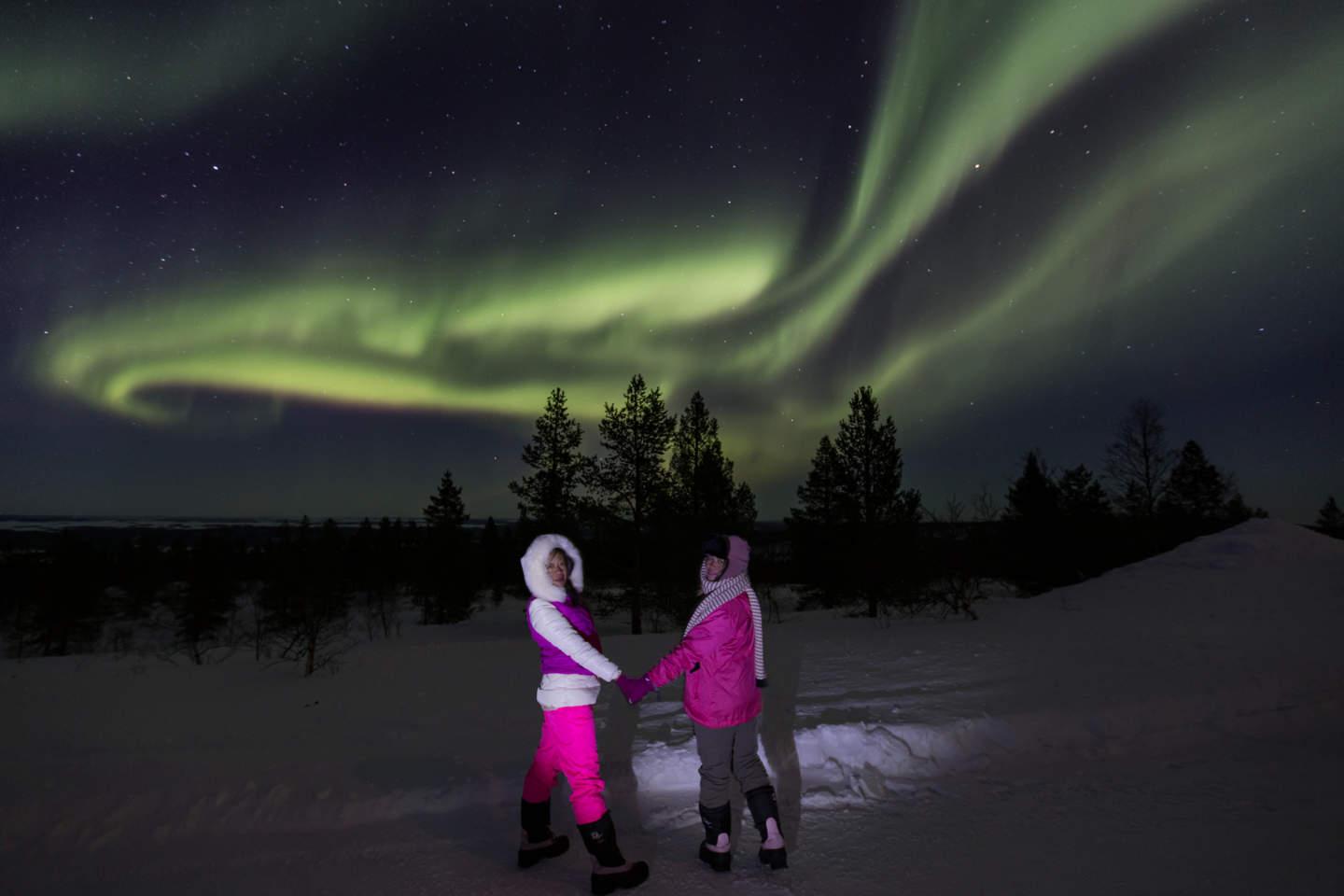 The Aurora Borealis, more commonly referred to as the "northern lights", is a natural phenomenon that occurs when solar activity releases a cloud of gas that is drawn into the earth´s magnetic fields, creating charged particles that collide with oxygen and nitrogen atoms in the upper atmosphere.
On this safari we will drive by car from Ivalo village for the "hunting" Aurora Borealis. Our professional local photographer drives you to the best places as he can, depending on the weather. He will help and advice you how to photograph of the magnificent Northern Lights professionally. He also takes some photos of the participants and send them to you by email afterwards. It´s possible to see the Northern Lights only during the clear sky and when the daylight is gone; the safaris not to be arranged during the totally cloudy weather. If the sky is partly cloudy we hunt for the clear spots on the sky. 
The Northern Lights appear mainly between the beginning of September and the end of March. 
Know before you go
You can choose to pick up or come directly to the meeting point.
If you choose a pick up (included in the price), we will pick up you as follows:
Ivalo Riverside Camping
Hotel Ivalo
Hotel Kultahippu
Guesthouse Husky
Aurora Village
What do I need to bring?
Winter clothing. 
Book now
Information
Duration
3 hours
Booking in advance
4 hours
Difficulty
Easy
Minimum age
10
Contact the company
Not exactly what you're looking for? Contact the company for special requests and larger groups!