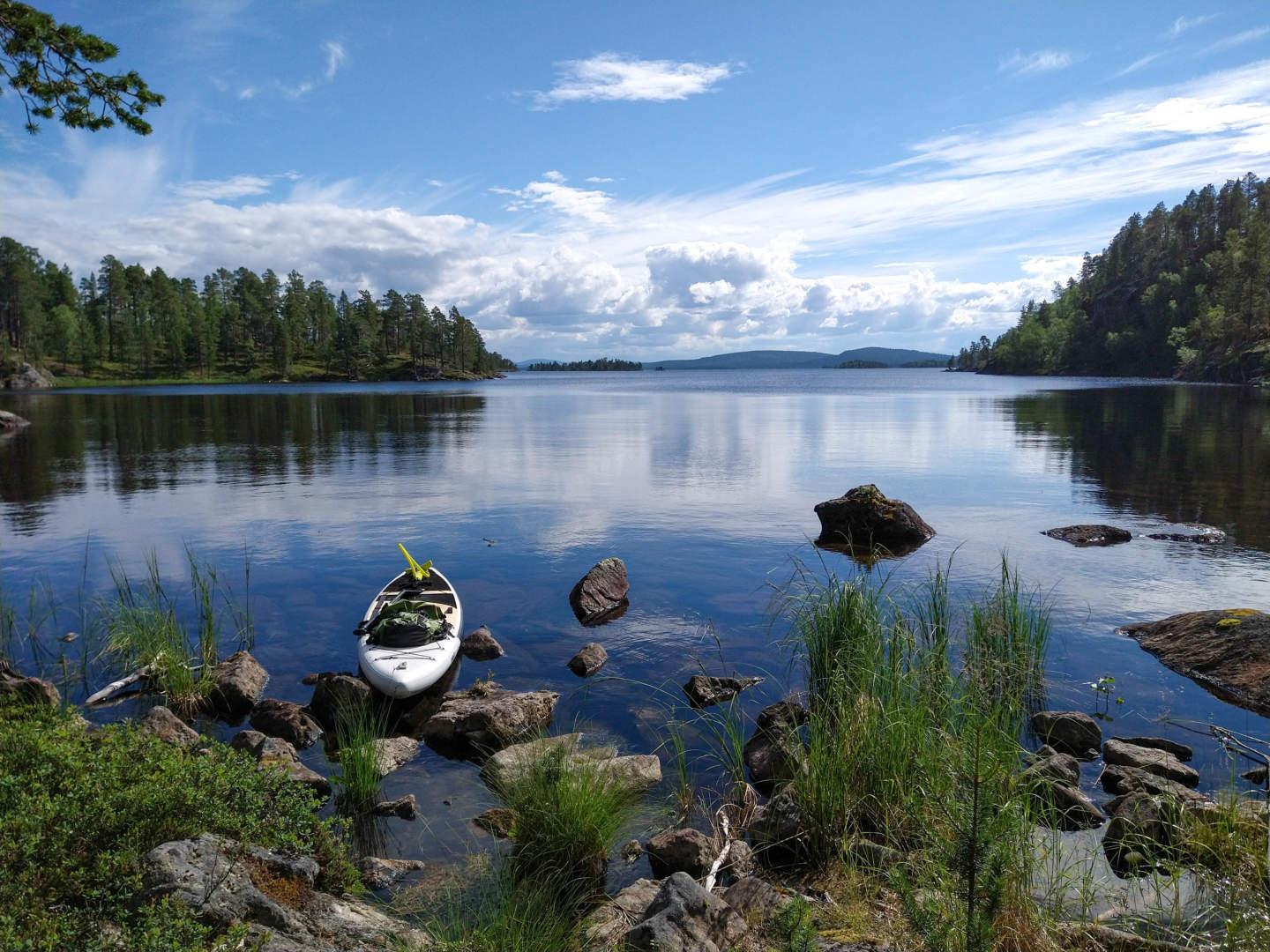 Arctic Watersports Day is a fun day at Rahajärvi lake including SUP, Snorkeling and tent sauna. For over 12 year old there is an optional Scuba Diving intro possibility.
The first exhilarating activity of the day is stand-up paddleboarding (SUP) on the tranquil lake, where participants can enjoy the Arctic scenery as they navigate the waters. The SUP tour caters to both beginners and experienced paddlers, making it an inclusive and enjoyable experience for all. Afterward, the group gathers for a lunch, providing an opportunity to recharge and socialize with fellow adventurers. Once lunch is finished, the day's excitement continues with snorkeling.
The Arctic Watersports Day includes an intriguing snorkeling session that allows participants to explore the underwater wonders of the Rahajärvi lake. While not as colorful as tropical destinations, the lake's history underwater tree branches make snorkeling on lake shores very exciting.
After the snorkeling adventure, participants have the opportunity to unwind and warm up in a traditional Finnish tent sauna. Situated in the heart of nature, the tent sauna delivers a rejuvenating experience that perfectly rounds off a memorable day in Northern Lapland.
This activity is run every Tuesday in June-August
Location: Rahajärvi, Inari
Duration: 5-6 hours
Start time: 9am
Meeting Point: Xwander Nordic, Ivalontie 12
What do I need to bring?
Sunscreen & Sunglasses
Waterproof bag if you have your own
Book now
Information
Duration
6 hours
Booking in advance
4 days
Difficulty
Moderate
Minimum age
12
Contact the company
Not exactly what you're looking for? Contact the company for special requests and larger groups!