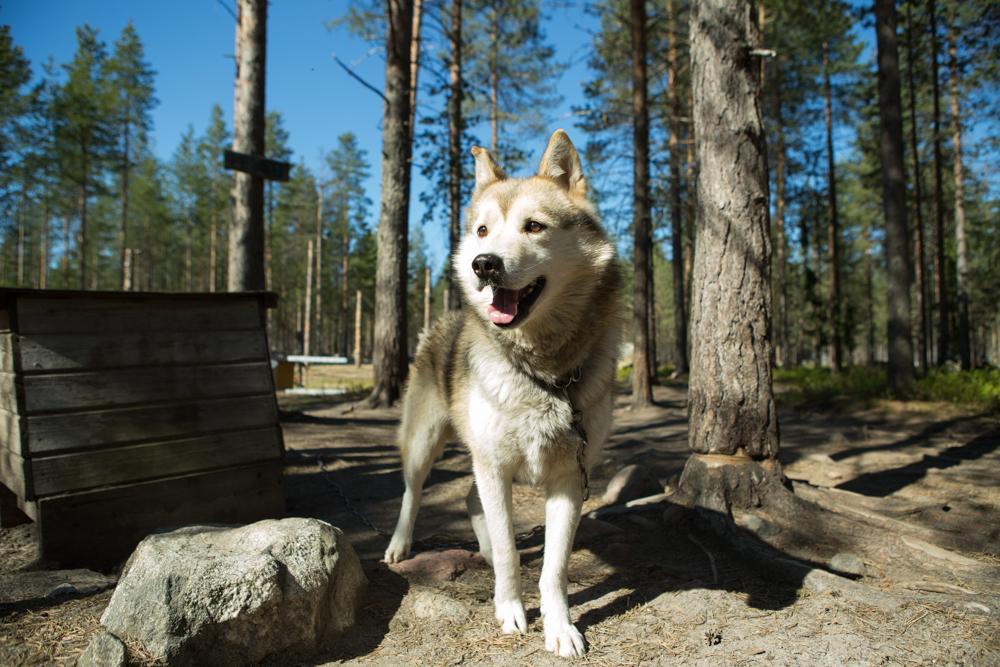 Hiking with huskies is another great way to get to know Lappish nature and these enthusiastic Arctic animals. On arrival at the husky kennel you will be welcomed by eager, but friendly barking, as these dogs are keen to get going! Your guide will share his knowledge of the life of the sled dogs and give you instructions on how to handle them. You will get to know your dog by name and the tricks he or she is capable of. The hike itself is on easy terrain, and you will be spotting various Arctic shrubs, berries, birds and perhaps even animals inhabiting the forests. After the hike it's time to take the furry friends back to their kennels and feed them before rewarding yourself with drinks around the camp fire.
Know before you go
Children can walk a husky only with assistance of an adult.  
Transfer 25 min one way
Book now
Information
Duration
2 hours
Booking in advance
3 days
Difficulty
Easy
Contact the company
Not exactly what you're looking for? Contact the company for special requests and larger groups!