Northern Lapland, with its aurora borealis and midnight sun, is only an hour and a half from Helsinki by air. It is not surprising that ever-increasing numbers of tourists are finding their way to Ivalo, the northernmost airport in Finland and the EU, which is also an important transport hub with excellent connections to Saariselkä and Utsjoki, northern wilderness areas, national parks and northern Norway.
Improved flight connections
The popularity of charter flights is boosted by the Christmas season, with around 100 flights landing at Ivalo during November and December from the UK alone. In winter, charter flights typically come from Paris and Amsterdam, but the number of charter flights from other locations as well as non-scheduled flights is increasing. The number of passengers is also growing steadily: 2018 saw an increase of 17%, with the airport handling 242,450 passengers.
Flight connections to Ivalo have improved in recent years, with Finnair now flying to Ivalo two to five times a day from December to March. In winter, Finnair has a direct flight from Ivalo to London, while Lufthansa flies to Frankfurt. Norwegian flies to Ivalo during the wintertime at least twice a week until mid-April, offering a great opportunity for a long weekend in the winter wonderland.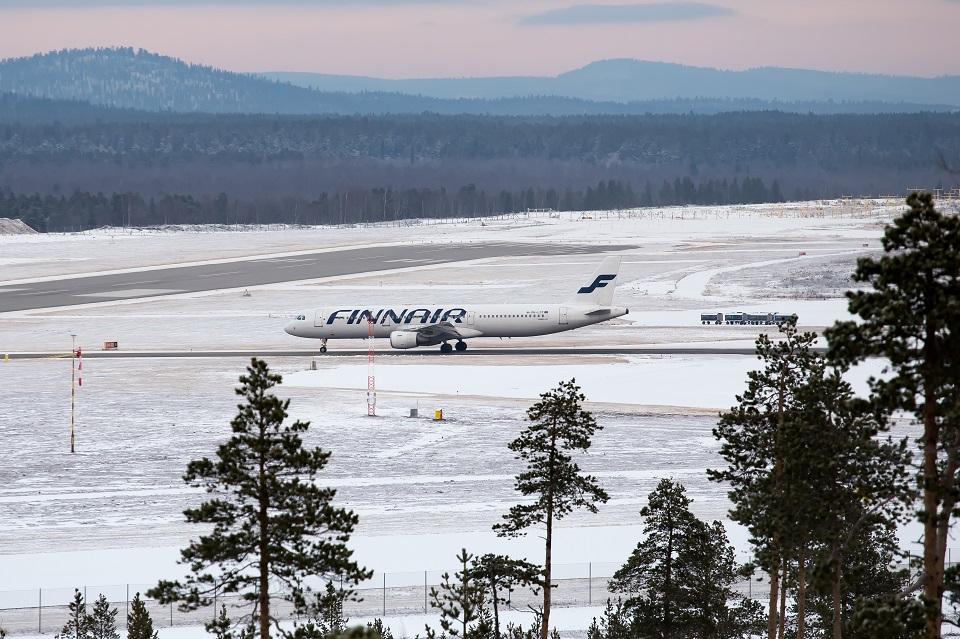 Differences between travel seasons
However, there are great differences between travel seasons and in summer Finnair flies to Ivalo on average once a day. 'We would like to see higher passenger load factors in summer. The challenge is to develop and market tourism products for the summer season,' explains Jarmo Pyhäjärvi, Ivalo Airport manager. Permitting mountain biking on the trails in the Urho Kekkonen National Park and the popularity of this sport have already had a positive impact.
Ivalo Airport's expanded arrivals area and new services
'Comfort and convenience are of the essence, even though travellers do not stay long at the airport,' Pyhäjärvi emphasises. The national airport management company Finavia has invested in the development of the airport's services: a new terminal was completed in 2015, and in late 2019 the arrivals area expanded by 1,200 m2.
'The two new luggage conveyors will enable us to handle suitcases from two planes simultaneously,' explains Pyhäjärvi. The renovated airport also offers more shopping opportunities. The shops and cafes at the airport are open according to flight times. Being well on time for you flight allows you to get the best souvenirs, conveniently purchased from the airport's shops without rush. In addition, the airport's runway has been given a new surface and more aircraft stands have been built, bringing the number of parking spots for Airbus and Boeing planes up to eight.