Nightless Night – Outdoor Photography Workshop is a nature and outdoor photography event that will be held on the last weekend of June 2019 in Finland's biggest National Park Lemmenjoki, Finnish Lapland. Photography workshops will take place throughout the weekend in breath-taking landscapes in the most photogenic spots of Lemmenjoki area.
Online registration has opened, program and tickets are available here!
What is the arctic light?
Midnight sun makes the light in summer spectacular for photography. In the far north of Lapland one can experience more than two months of nightless night. This is when the sun shines around the clock with hours and hours of magical golden glow – the arctic light.
The event is meant for anyone who shares the passion for outdoor life, photography and story-telling through social media – regardless how beginner or advanced one feels as a photographer. All the workshops are held by professional nature photographers. The lead instructor is photographer and AD Harri Tarvainen, a specialist in outdoor and action photography.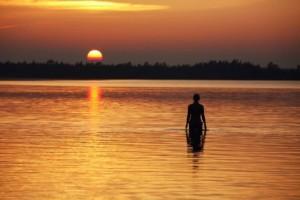 Outdoor workshop Camping Crash Course
The annual event – which has been held three times in a row – is organized by Inari-Saariselkä Tourism together with local partners, who know the wilderness like the back of their hand. The newest addition to the event is a 24-hour outdoor workshop Camping Crash Course. Camping Crash Course will take participants through the basics of Finnish outdoor life and camping. It is organized as a pre-program to the photography workshop. from Thursday to Friday. It is excellent for outdoor beginners and for those who want to share a trick or two. Outdoorsy tips and company of like-minded campers are guaranteed!
The home base for this event is Hotel Korpikartano in a small reindeer herding village called Menesjärvi, right by Lemmenjoki National Park. Online registration has opened and places are limited. Nightless Night – Outdoor Photography Workshop invites you to experience the arctic light of Lappish summer and share a weekend with like-minded photography enthusiast in spectacular landscapes of Lemmenjoki National Park!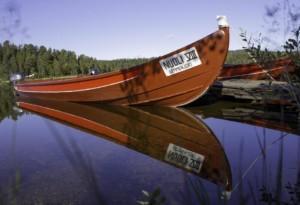 More information: nightlessnight@inarisaariselka.fi | www.nightlessnight.com | Main photo: Jan-Eerik Paadar