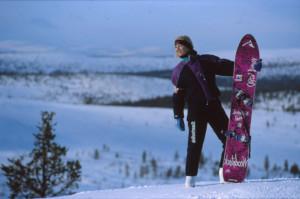 The Easter weekend program kicks off on Good Friday, April 7th, with the already established classic Retro Ski Day! It's time to dig out your old ski suits, anoraks, and skibobs. By dressing up in retro outfits, you get a full day lift pass for the price of a 3-hour pass.
Easy Retro Slalom takes place from 2 pm to 3 pm on slope 4. Clock your best time and challenge your friends to join in! The prize-giving will be held in front of the rental shop at 3:30 pm.
Retro After Ski (DJ JUWA) will take place from 4 pm to 7:30 pm at Lieggâ Láávu. The best-dressed skier will be awarded a season pass for the next season. You can participate in the contest on Instagram or Facebook by tagging #retroskiday and @skisaariselkä or by sending your participation photo to info@skisaariselka.fi by 4 pm on April 7th.
More Easter weekend program details can be found at skisaariselka.com.