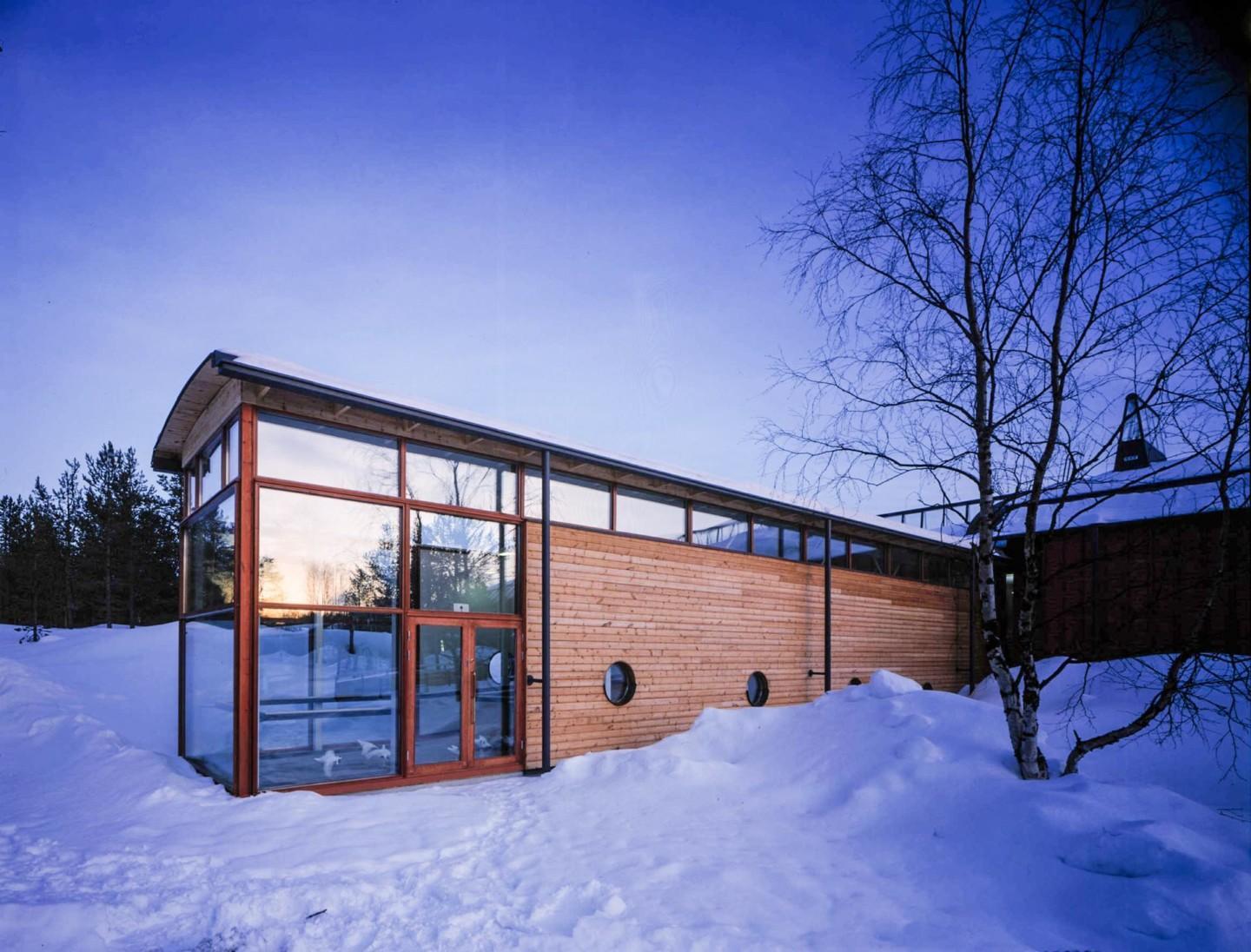 Join our cultural trip to Inari Sami village and Siida museum. During this day you learn more about Sami culture, visit and interesting museum, see beautiful view over Inari lake and have a chance to buy souvenirs and authentic handicrafts. In Inari village you have a good chance to meet local people while we visit the local village market.
Siida museum is a central meeting place in Inari, the heart of the Sámi Area in Finland. It is a window on Sámi culture and the diverse nature of Northern Lapland. At Siida, you can acquaint yourself with changing exhibitions on culture, art and nature throughout the year.
Siida offers the visitor both exciting experiences that appeal to many senses and expert knowledge. In the summer season, the indoor exhibitions of Siida are complemented by the cozy open-air museum. In addition to exhibitions, events that focus on culture and nature, as well as seminars, are arranged at Siida.
At Siida, the National Museum of the Finnish Sámi and the Nature Centre of Metsähallitus work together. The pleasant restaurant Sarrit serves customers on the second floor of Siida.
Lunch is included.
Siida museum opening hours:
In winter time 2022 – 2023: 
October 1st to may 31st,
Mon – Sat from 10am to 5pm.
Exceptions to opening hours:
Open on Easter (except Sun 9.4.2023).
Christmas Eve, Sat 24th Dec 2022, 10am to 2pm
Christmas Day, Sun 25th Dec 2021, closed
Boxing Day, Mon 26th Dec 2022, 10pm to 5pm
Our ticket sales end 45 minutes before closing time.
Restaurant Sarrit is open:
Every day 9 – 17
Lunch 11 – 15
1.10.2022-31.5.2023 Mon – Sat 10 – 17
Lunch 11 – 15
Restaurant Sarrit has the Finnish Coeliac Society's mark of gluten-free service.
Exceptions to opening hours:
Closed Dec 24th-26th.
BOOK ACTIVITIES ONLINE AND SAVE! WE OFFER 2% DISCOUNT FOR ONLINE BOOKINGS
Tiedä, ennen kuin tulet
Please, check the pick up time from your hotel on your ticket.

Varaa nyt
Tietoa
Kesto
6 tuntia
Varaus etukäteen
4 tuntia
Vaikeustaso
Helppo
Ota yhteyttä yritykseen
Etkö löytänyt, mitä etsit? Ota yhteyttä yritykseen ja tiedustele lisää!