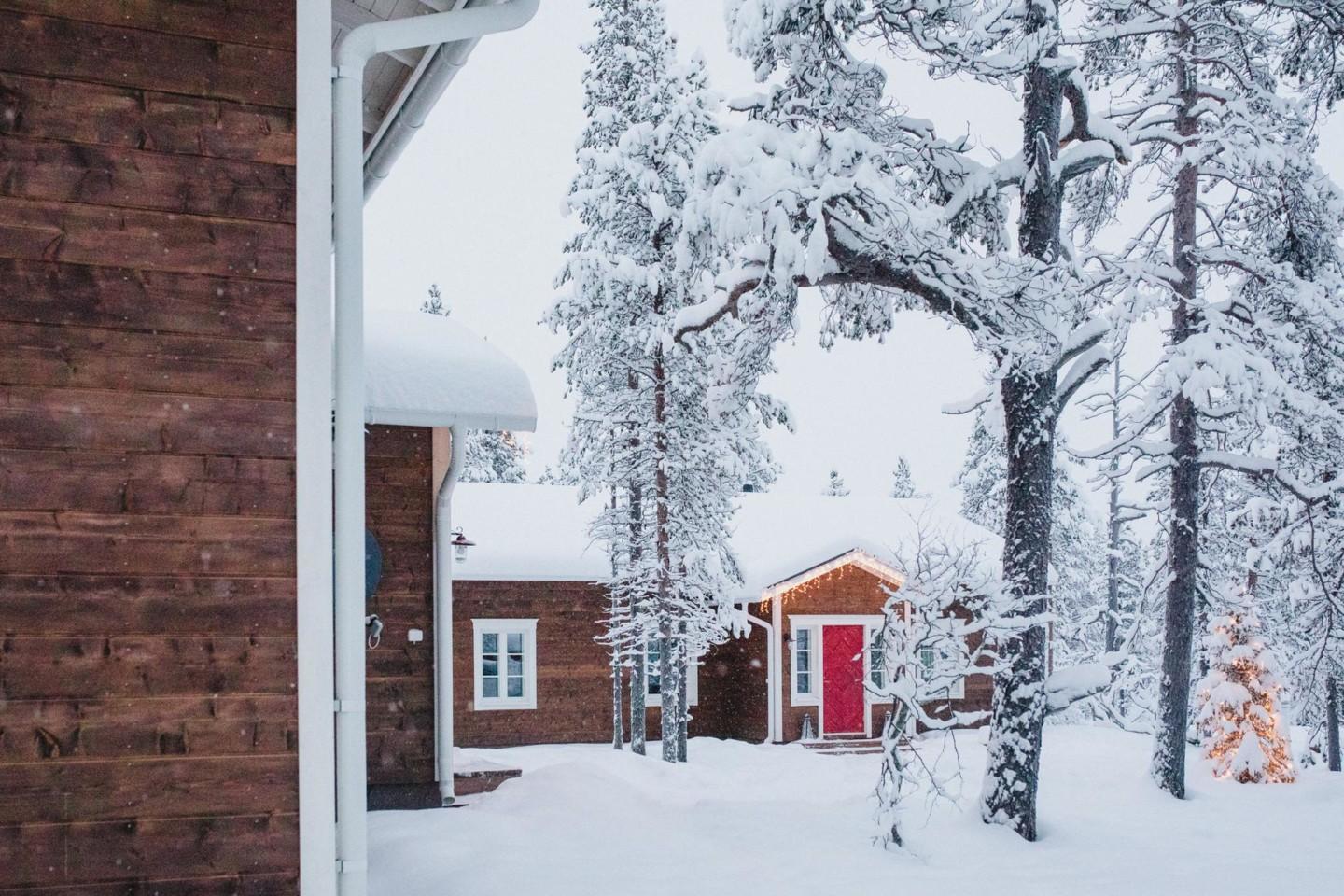 WHAT IS YOUR ARCTIC DREAM?
With us, at Arctic Sky Resort, Finland, you have an amazing opportunity to experience something different with your loved ones. Or with your co-workers, or team members. You can book the whole resort (10 people max) and choose from our beautiful range of guided trips and activities the most tempting ones.
What`s on the menu? Explore the wilderness. The Arctic nature. The Arctic food. Learn about the herbs and other Arctic treasures growing in our forests. Get to know reindeers. Go hiking, skiing or fishing. Try different meditations, relaxations and yoga. Improve your wellbeing together.
The final program? You choose. You can let us decide the final program or decide everything for yourself. We are open and flexible. What we care about the most is that you will forget the time even existing and just relax and have the days of your life. And the meals are of course always included. 
This package is only a suggestion and you can always make your own holiday. Just send us email minna@arcticskylapland.com or call us +358401559700 and we can start planning!
Tiedä, ennen kuin tulet
Our nearest airport is IVALO airport. Airport transportation is not included, but we can arrange transportation for additional cost. You can arrive also with airport bus from Ivalo airport. 
Mitä minun on otettava mukaan?
We always offer the bedlinen, bath towels, yoga mats and equipments plus the final cleaning up service. In the winter time we also offer warm coverall outfits for outdoor activities. Please pack your favourite comfy indoor and outdoor outfits including the shoes, plus your personal hygiene items and other important belongings with you. Even if your belongings are most definitely safe here, we do not recommend to take any of your expensive jewelries with you. You probably won`t need them anyway here in the wilderness. In case of traveling by plane please always check the baggage rules and regulations from your airline. 
Varaa nyt
Tietoa
Kesto
4 days
Varaus etukäteen
7 days
Vaikeustaso
Easy
Ota yhteyttä yritykseen
Etkö löytänyt, mitä etsit? Ota yhteyttä yritykseen ja tiedustele lisää!