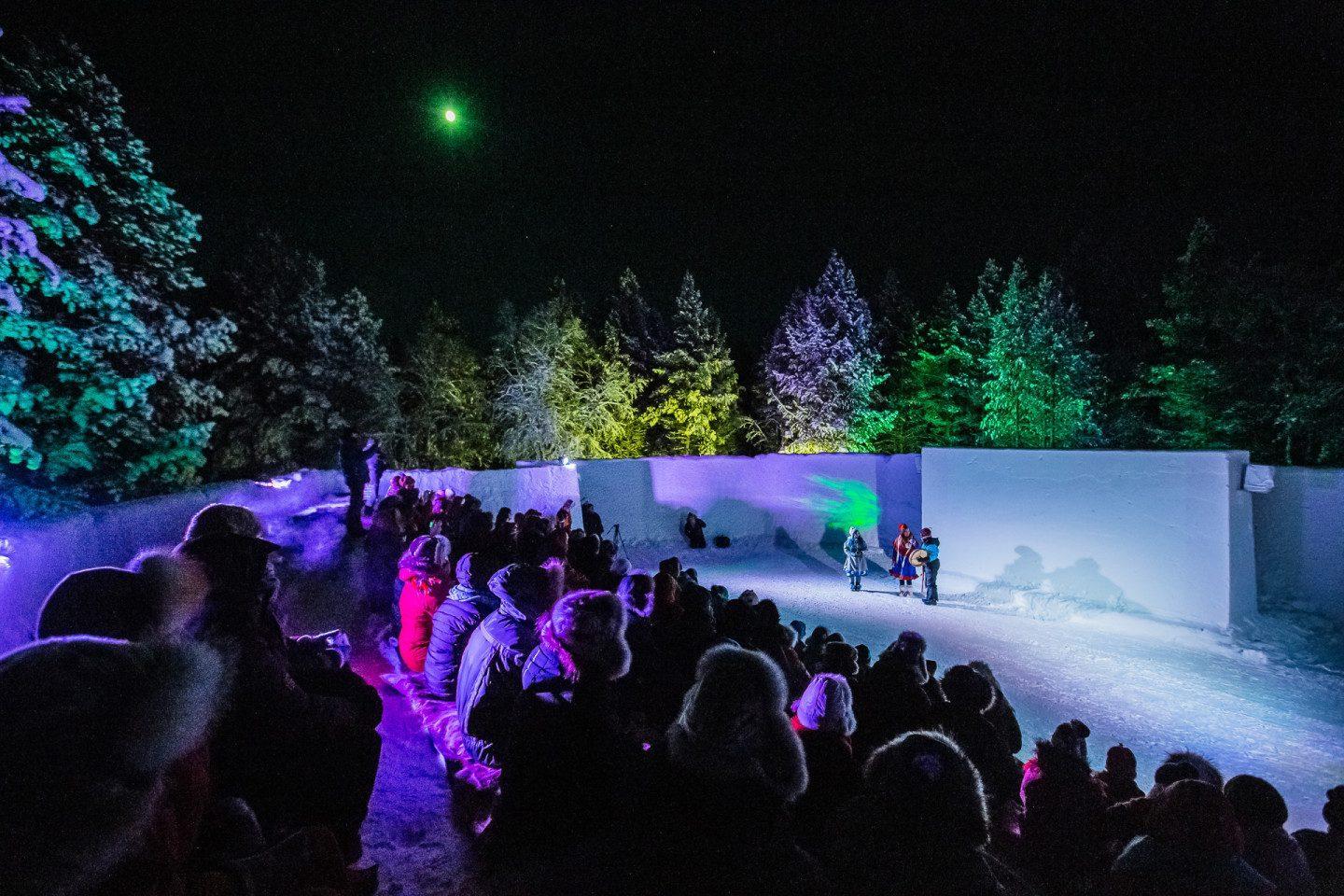 The Indigenous Peoples' Film Festival Skábmagovat will take place in Inari  from 23 to 26 January 2020. The festival is arranged for the 22nd time, which makes it one of the oldest indigenous film festivals in the world. The screenings will be held at the Sámi Museum and Nature Centre Siida, the Cultural Centre Sajos and the Northern Lights Theatre, the special venue of the festival where films will be screened outdoors in a snow theatre.
This winter, the festival will focus on the strengthening of roots and the connection to land. In addition to Sámi cinema, the film programme will spotlight the film production of South America, focusing especially on indigenous films from Peru.
In honour of the new decade, the festival will also highlight the art of dancing in addition to the art of cinema, making dancing visible both in films and the rest of the programme. Thus, the festival will again offer the audience special experiences outside the screenings too, for example, in the form of discussions and the festival nights of the Skábma Club.
Further information on the festival is available at skabmagovat.fi.