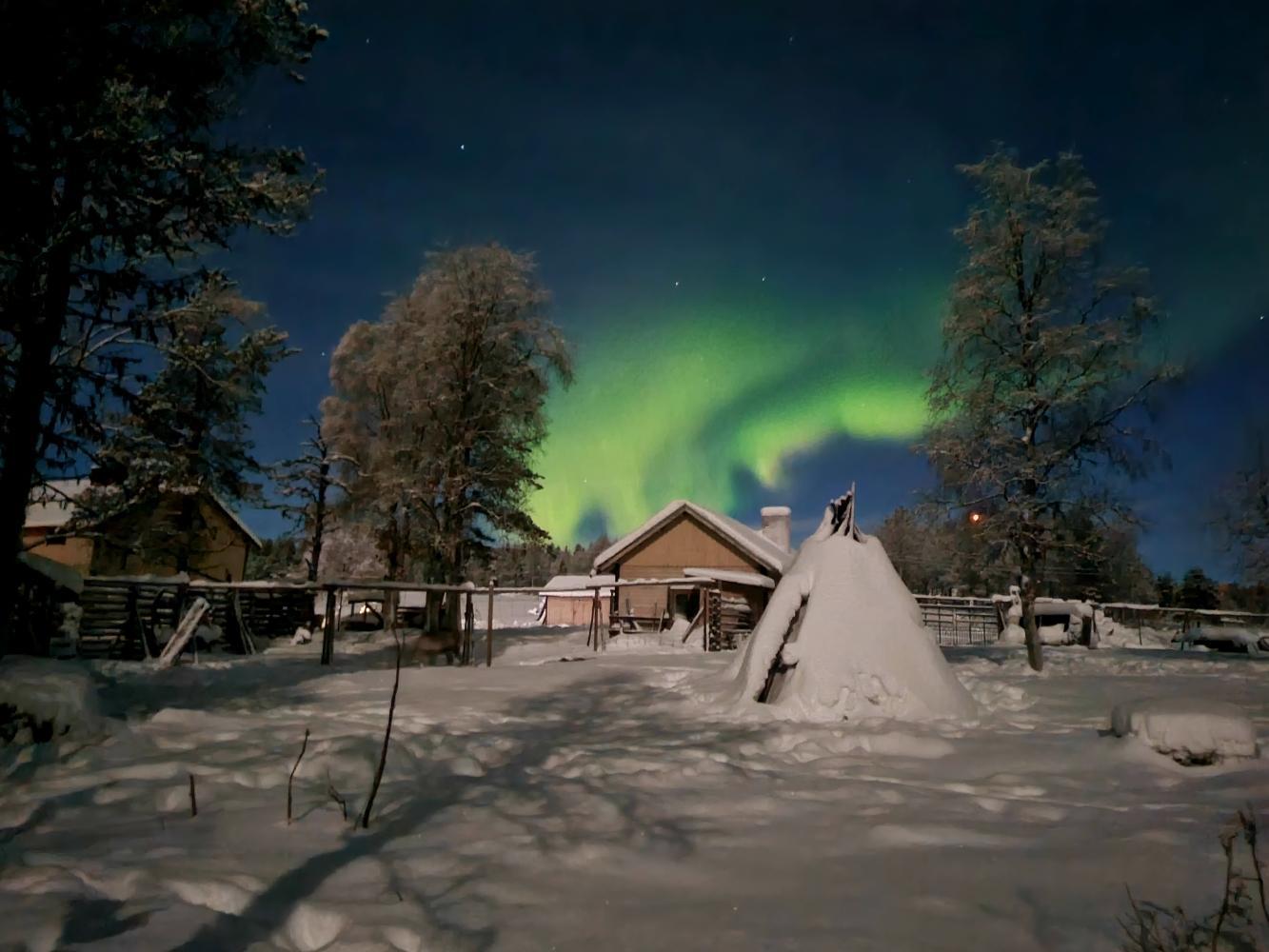 Wildernesslife Kuttura warmly welcomes you all to share with us our authentic and unique arctic life. Our old reindeer farm is cradled in the arms of woods, in the middle of wilderness. Here we live; my husband, our rescue cat Mörkö, our dog Lilli, winter forest birds and now and then children. Our reindeer and sheep stay around the house – reindeer during winter months and sheep during summers.
We live harmonious fusion of "Saminess " and "Finnishness" in which the old ways and modern times shake hands with each other. 80% of our food is the bounty of nature: berries, fish, game and vegetables and potatoes from our arctic fields. Reindeer and sheep are a vital part of our life, they keep us going.
This is a wonderful place of taking photos of Northern Lights and animals. You can enjoy our own food or just have a nice cup of coffee with buns. Hikers, paddlers, skiers or bikers can stay overnight in our house or have a tent on our yard.
Naturally we can talk on arctic life and subsistence economics.
All the services have to be booked beforehand
And again welcome!
Pictures 1, 2 and 3 are taken by Katrin S.
Contact information
Address: Kutturantie 3951C 99830 Saariselkä
Phone: +358 40 772 9044
E-mail: kutturawild@gmail.com
Facebook: Wildernesslife Kuttura
Instagram: @wildernesslifekuttura
TikTok: @happy_dance_me
Contact information
Address: Kutturantie 3951C 99830 Saariselkä
Phone: +358 40 772 9044
E-mail: kutturawild@gmail.com
Facebook: Wildernesslife Kuttura
Instagram: @wildernesslifekuttura
TikTok: @happy_dance_me