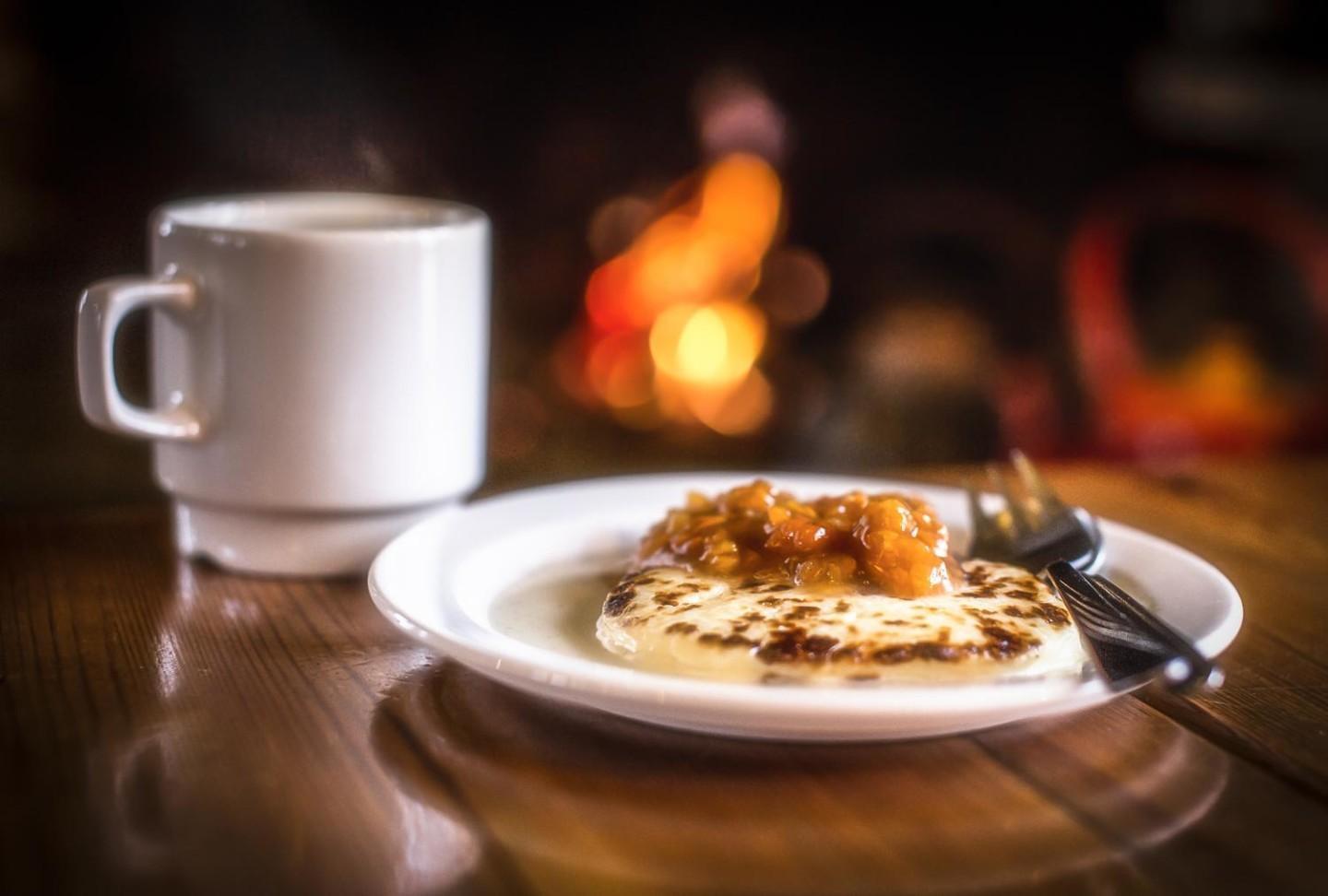 Affordable meals, lodging and sauna bathing in Laanila, Saariselkä! Savottakämppä Lodge offers affordable lodging for small and large groups alike. The lodge can accommodate up to 40 guests at a time and is open throughout the year. We also have apartments with their own sauna in the village of Saariselkä, and there are a number of caravan pitches available near Savottakahvila Café.
You can satisfy your hunger at Savottakahvila Café, where you can choose from our delectable pastries or enjoy a hearty meal prepared from local ingredients. Why not wash it down with a cold beer or a cup of hot coffee or tea? Savottakahvila Café is licensed to serve mild alcoholic beverages. You can either enjoy your meal at the café or order room service!
We can also throw you a party you won't forget, or organise a variety of recreational activities such as loggers' evening parties at Savottakämppä Lodge, with theme-appropriate food, excursions to the gold panning areas on the Ivalojoki and Lemmenjoki, and snowmobile safaris. The ski tracks and snowmobile trails start practically on our doorstep.
Savottakahvila Café is open from 9 a.m. to 5 p.m. when there is snow on the ground, and from 9 a.m. to 8 p.m. from March until the autumn. Welcome! For the menu and other details, please see our Facebook site.