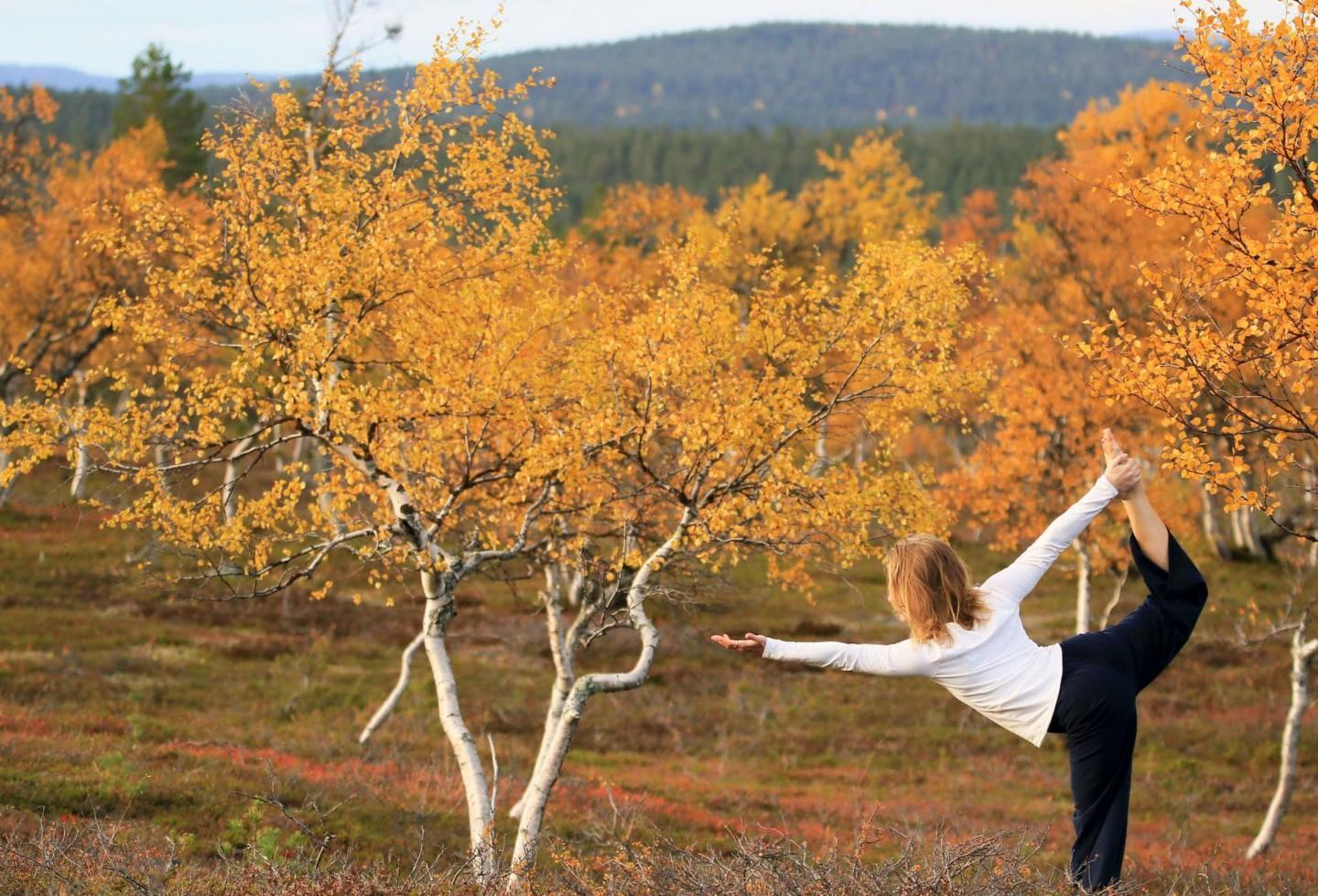 Are you ready to immerse yourself in the most magical arctic experience of this year as you step into the tranquil, restorative space of these once in a lifetime yoga retreats in Lapland?
Ivalo Yoga & Wellness offers unforgettable yoga and meditation retreats in Saariselkä in the premium log house Chalet Skábma. In addition to this, we offer comprehensive and customized classes, trainings and retreats for companies and sports clubs in the municipality of Inari and around Lapland.
Founder Riina Laitinen is a certified yoga teacher who has wide range of knowledge from traditional yoga, vinyasa & Yin yoga and yoga therapy. With a strong background from high-level sports, she has developed knowledge of anatomy and physiology of the humab body and is also familiar with the world of neuroscience from a yoga perspective.
Nature connection a significant part of the Retreats
At our retreats, we want to offer the participant the most fulfilling experience that supports holistic well-being, health and rejuvenation. This is possible in the surroundings of Saariselkä's magnificent nature, in the soothing environment of Skábma and in Riina's professional guidance.
Ivalo Yoga & Wellness also offers weekly yoga classes in Ivalo and Inari villages. In addition to that we offer customized, comprehensive meditation packages for businesses in support of well-being at work in person and through online courses.
Contact information
Ivalo Yoga & Wellness
Tolosentie 110
99800 Ivalo
+358404188652
Contact information
Ivalo Yoga & Wellness
Tolosentie 110
99800 Ivalo
+358404188652