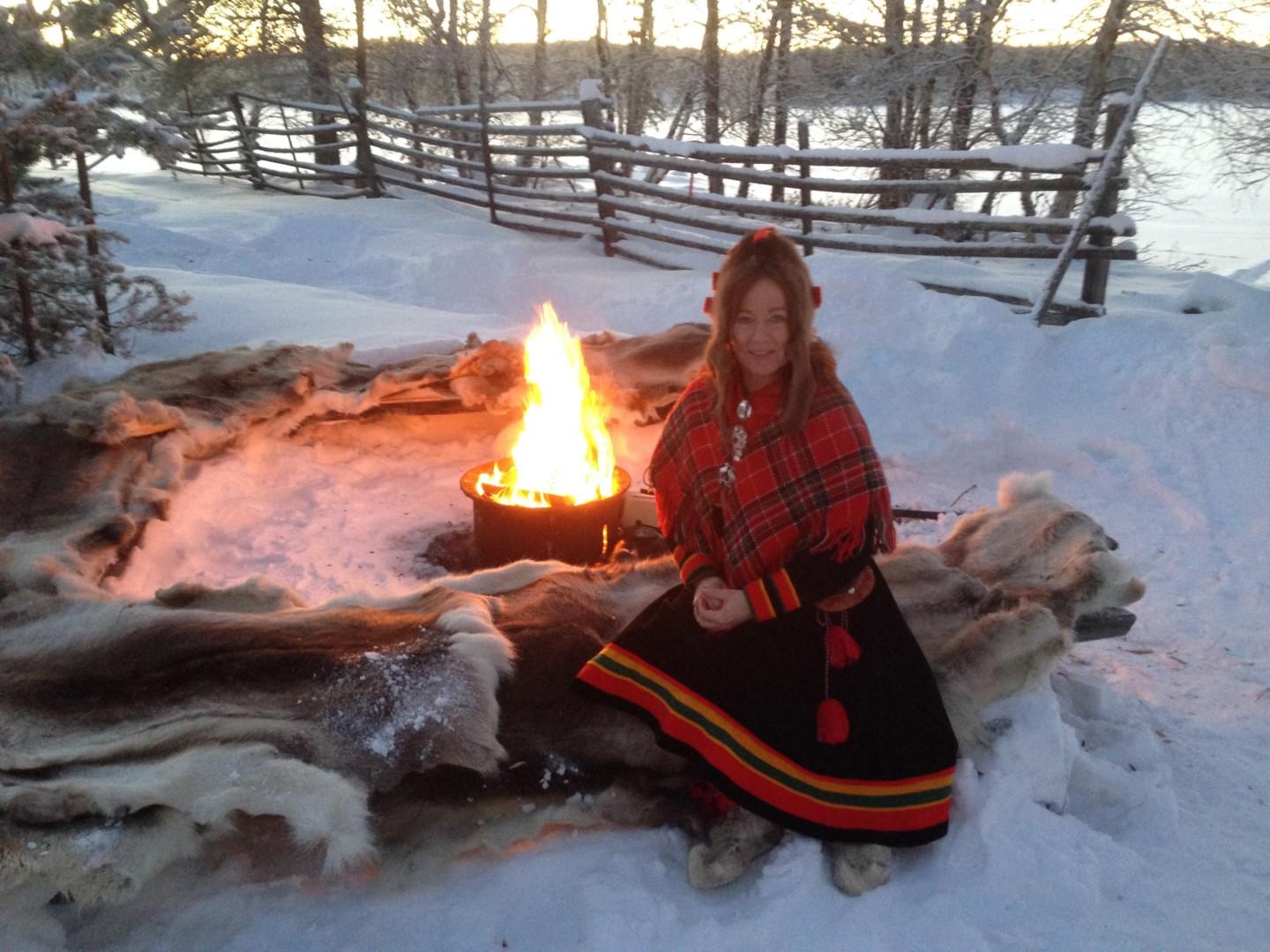 Aanaar Aurora – Sámi farm presentation
In the small Sámi village of Nellim, you can go into the wilderness with a local guide and you might see reindeers and wild animals. Aanaar Aurora Oy is a small family business from which you can order husky and snowmobile sled tours, fishing and snowshoeing. If you come alone or as a couple, you can drive snowmobile also yourself with a teacher.
Traditional Sámi songs
You can order a home-made lunch or dinner from local ingredients at a Sámi farm. You can participate alone and get a private guide, or you can organize a Sámi farmtour for a bigger group like a touristbus. You will get expert information about the Sámi people and local life from your Sámi guide, who will appear wearing a Sámi costume and sing traditional Sámi songs.
Open throughout the year
In summer, the sun shines through the night. You can rent a kayak or canoe or go on a boat trip to Lake Inarijärvi.
Contact information
Visiting address: Nellimintie 4139 A, 99800, Ivalo Finland
Tel: +358405130746
E-mail: info@aanaar.net
Contact information
Visiting address: Nellimintie 4139 A, 99800, Ivalo Finland
Tel: +358405130746
E-mail: info@aanaar.net