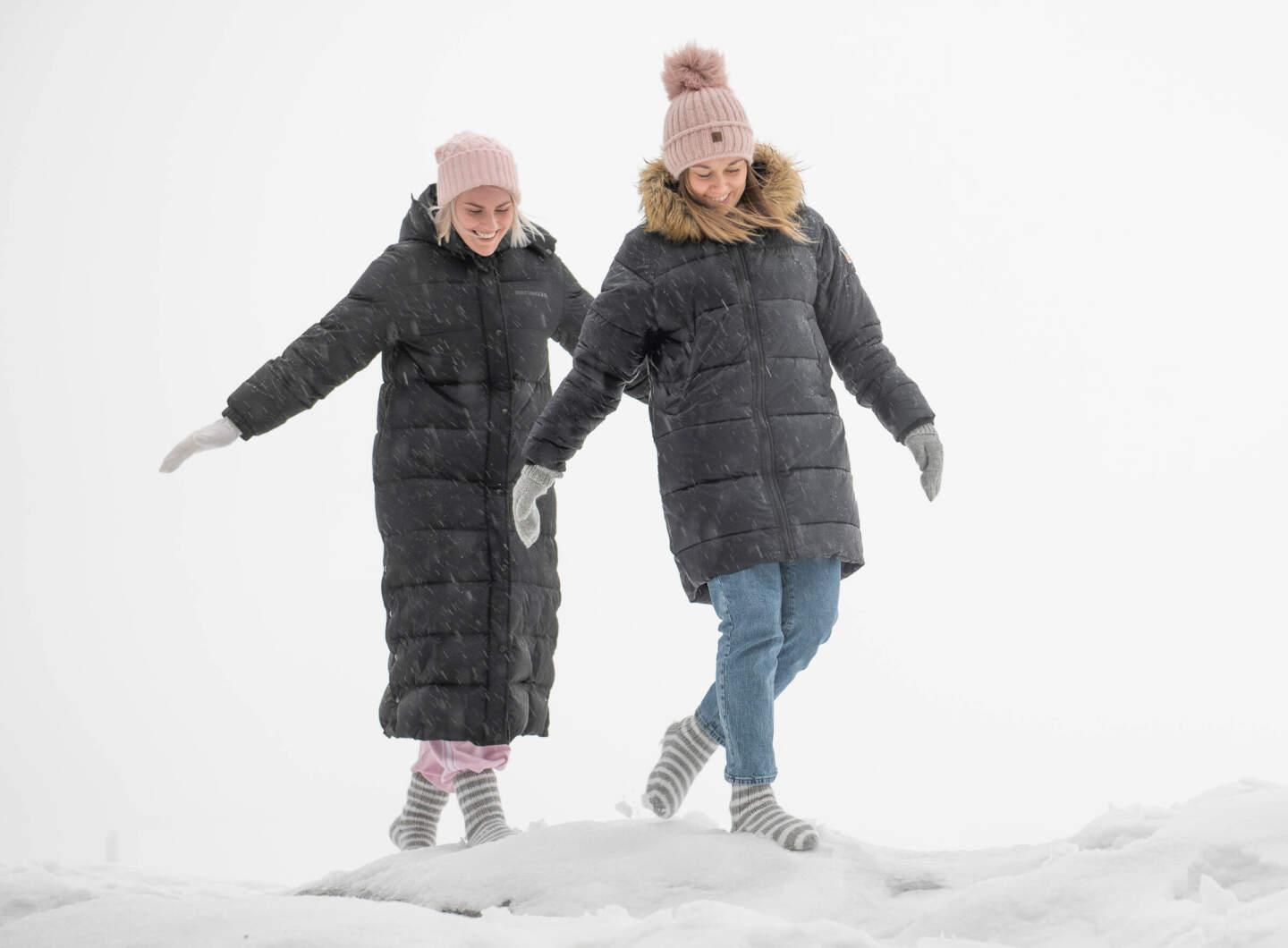 Experience the ultimate coziness with a Woolly Sock Hike, complemented by a Tent Sauna and an Open Fire Dinner in the magical winter wonderland of Lapland. This unique adventure offers a perfect blend of outdoor exploration, relaxation, and indulgence, providing an unforgettable escape into the serene beauty of the Arctic wilderness.
As you embark on the Woolly Sock Hike, you'll be outfitted with warm, woolly socks, keeping your feet toasty and comfortable throughout the journey. Follow your experienced guide through snow-covered trails, immersing yourself in the enchanting winter landscapes. Breathe in the crisp, fresh air as you traverse the serene forests, glistening with snow, and marvel at the tranquil beauty that surrounds you.
After the invigorating hike, it's time to unwind and pamper yourself in a cozy Tent Sauna. Enter the warmth of the sauna, letting the gentle heat relax your body and soothe your senses. Embrace the calming ambiance as you allow any tensions to melt away, rejuvenating both body and mind in the heart of nature.
As evening approaches, gather around an open fire to indulge in a delicious dinner prepared over the crackling flames. Savor the flavors of traditional Lapland cuisine, delighting in dishes made with local ingredients, and experience the joy of dining amidst the natural beauty of the winter landscape. The flickering firelight and the peacefulness of the surroundings create a truly memorable dining experience.
Throughout the Woolly Sock Hike, Tent Sauna, and Open Fire Dinner, you'll have the opportunity to connect with nature, relax in cozy comfort, and immerse yourself in the tranquility of Lapland's winter wilderness. Let the serenity of the surroundings envelop you as you create cherished memories and embrace the simple pleasures of life in this enchanting Arctic paradise.
Whether you seek adventure or seek solace, this extraordinary experience offers a perfect escape into the winter wonderland of Lapland. Embrace the warmth of the woolly socks, the soothing heat of the sauna, and the joy of an open fire dinner as you discover the magic of a Woolly Sock Hike with Tent Sauna and Open Fire Dinner in Lapland's serene winter landscapes.
Photographer Mikko Huotari & Visit Finland
Book now
Information
Duration
6 hours
Booking in advance
2 days
Difficulty
Easy
Contact the company
Not exactly what you're looking for? Contact the company for special requests and larger groups!