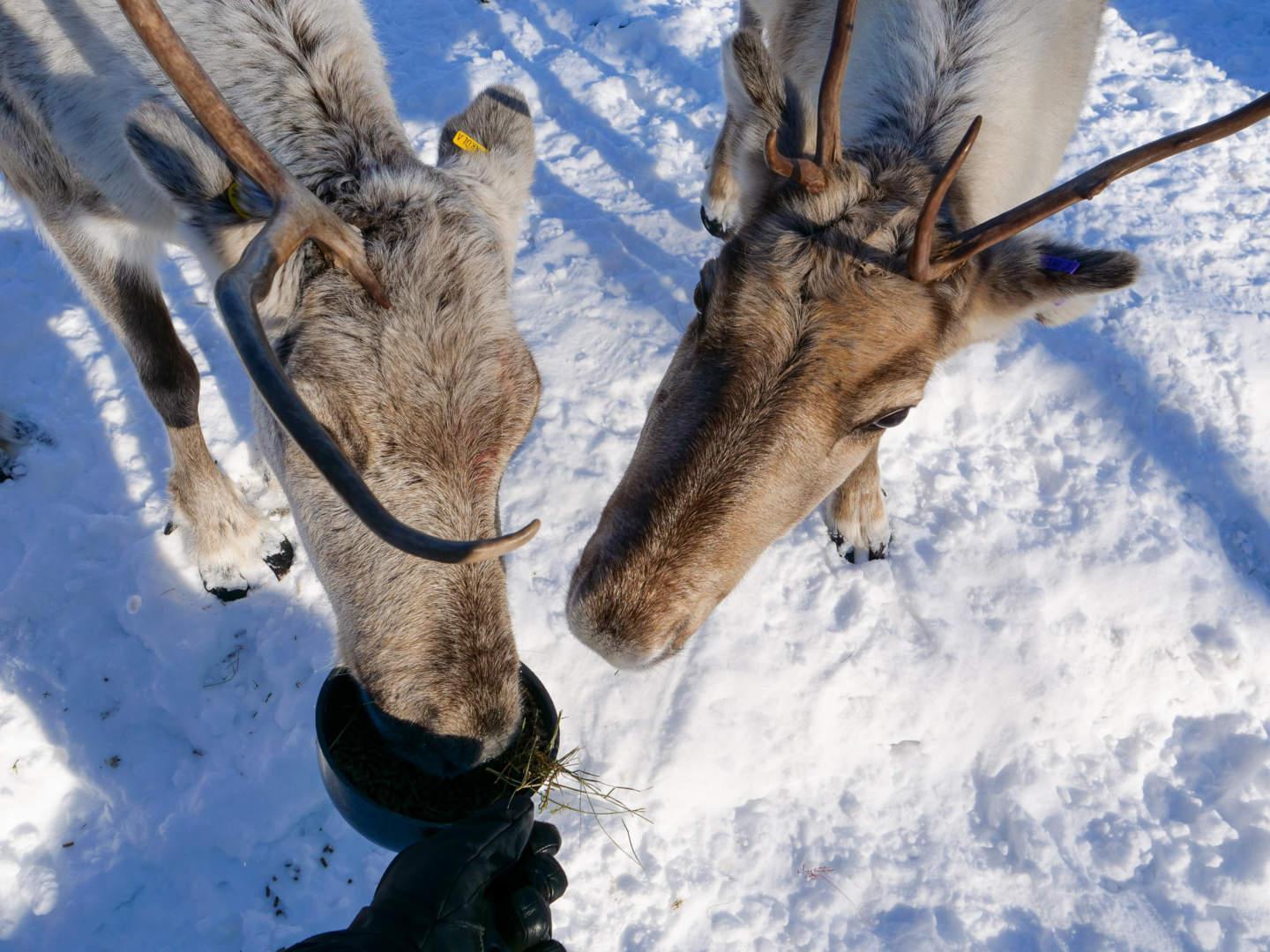 This trip is full day experience in Inari's most popular National Park areas. At start of the day we meet at our shop in Ivalo, where we hop on a car and drive to Saariselkä where we have a trek in beautiful winter forest, we choose the equipment (snowshoes or backcountry skis) per the days conditions. After the trek we have a lunch on top of one of the highest fjell's of the area, Kaunispää. From Kaunispää we have great views for the surrounding wilderness areas and the National Park.
What is the best way to descend from top of the fell? Of course with toboggan! We have the longest tobogganing trail in Finland, 2000 meters of pure joy and terror! When we're done with hills and speed we head to the Kiilopää Smoke Sauna with optional very refreshing Ice Swimming on a icy pond!
We finish the back in Ivalo and you still have time to enjoy rest of the day and who knows maybe see some Northern Lights…  
For this tour we need minimum of 4 participants.
We start from Xwander Nordic office at 8:45 and finish around 18:00
If you have any questions about the day or it's activities you can contact us by email or phone:
info@xwander.com
010 200 7633
Know before you go
Bring warm clothes, tobogganing and other outdoor activities can be cold business in winter. 
What do I need to bring?
Camera
Head torch if you have
Extra clothing
Information
Duration
9 hours
Booking in advance
16 hours
Difficulty
Easy
Contact the company
Not exactly what you're looking for? Contact the company for special requests and larger groups!