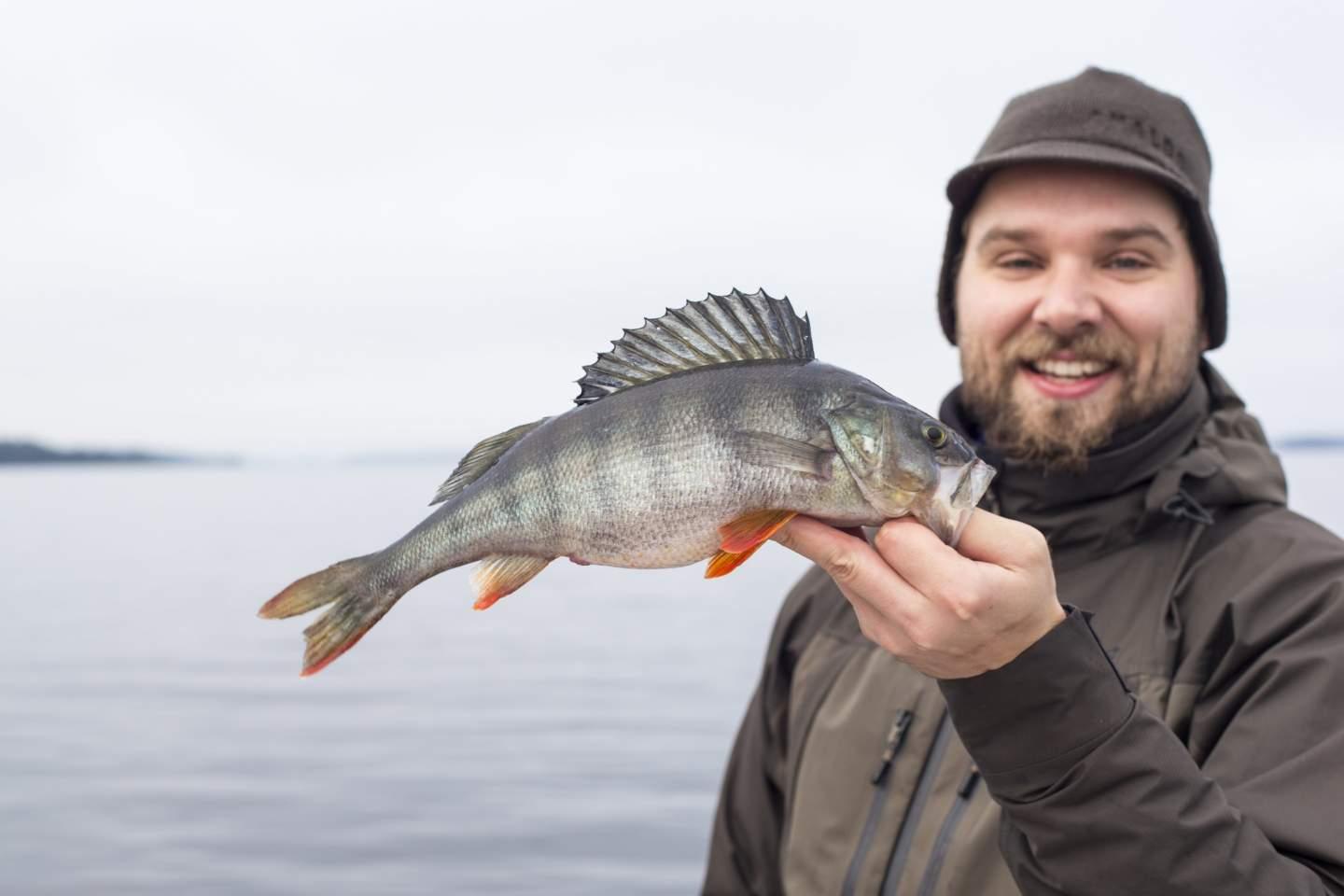 An easygoing traditional fishing day in North Lapland is a perfect opportunity to immerse yourself in nature and experience the calm and peacefulness of the region. The day starts early as you make your way to a remote lake, surrounded by untouched forests and serene landscapes.
Once you arrive, you'll be provided with all the necessary fishing equipment, including a fishing rod, bait, and a fishing license. The experienced guide will then take you out onto the lake, where you'll have the chance to catch fish such as pike, perch, and trout.
As you cast your line and wait for a bite, you'll have plenty of time to soak in the beauty of the surroundings and enjoy the peacefulness of the water. The guide will be on hand to offer tips and advice on how to catch the perfect fish.
After a few hours of fishing, it's time for a well-deserved break. The guide will start an open fire. You'll be able to sit back and relax as the guide prepares a traditional open fire lunch using locally sourced ingredients.
As you enjoy your lunch, you'll have the chance to chat with your guide about the region and learn more about the traditional fishing techniques used in Lapland. After lunch, you'll have the option to continue fishing or take a leisurely walk around the lake.
At the end of the day, you'll return to your accommodation, with a sense of relaxation and fulfillment. This easygoing traditional fishing day in North Lapland offers an unforgettable experience for anyone looking to connect with nature and enjoy the simplicity of life.
All fishing equipment, guide services, fishing license, and locally sourced lunch ingredients will be provided for you. However, you'll need to make sure you dress appropriately for the weather conditions, which can be unpredictable in Lapland. Warm clothes and comfortable shoes are essential. You may also want to bring a camera to capture the stunning views and memories of your trip.
In conclusion, an easygoing traditional fishing day in the North Lapland lakes is a perfect opportunity to relax and recharge in nature. The combination of traditional fishing, open fire lunch, and stunning scenery makes for a memorable experience that will stay with you for years to come.
What do I need to bring?
Camera/phone to take pictures
Appropriate clothes for the weather
Sunglasses & suncream
Snacks & water
Information
Duration
7 hours
Booking in advance
4 days
Difficulty
Easy
Contact the company
Not exactly what you're looking for? Contact the company for special requests and larger groups!