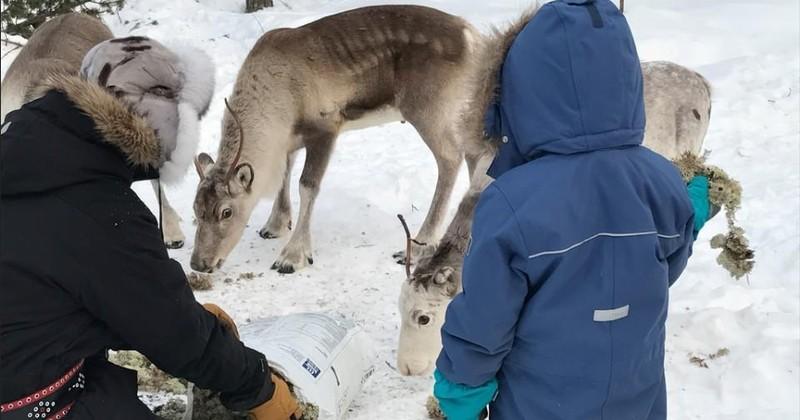 Would you like to hop in to the snowmobile sleigh to see and feed reindeer? 
This nice and easy ride takes you through frozen river and forest to the reindeer. 
You get a bag of lichen to feed them. Reindeer loves lichen! They come close and with a little patience they will eat from your
hand. This is a good time to take close-up photos with reindeer too.  
What do I need to bring?
Warm clothes, a camera or a smart phone to capture your memorable moments - and of course a happy face!
Book now
Information
Duration
2 hours
Booking in advance
0 days
Difficulty
Easy
Minimum age
3
Contact the company
Not exactly what you're looking for? Contact the company for special requests and larger groups!