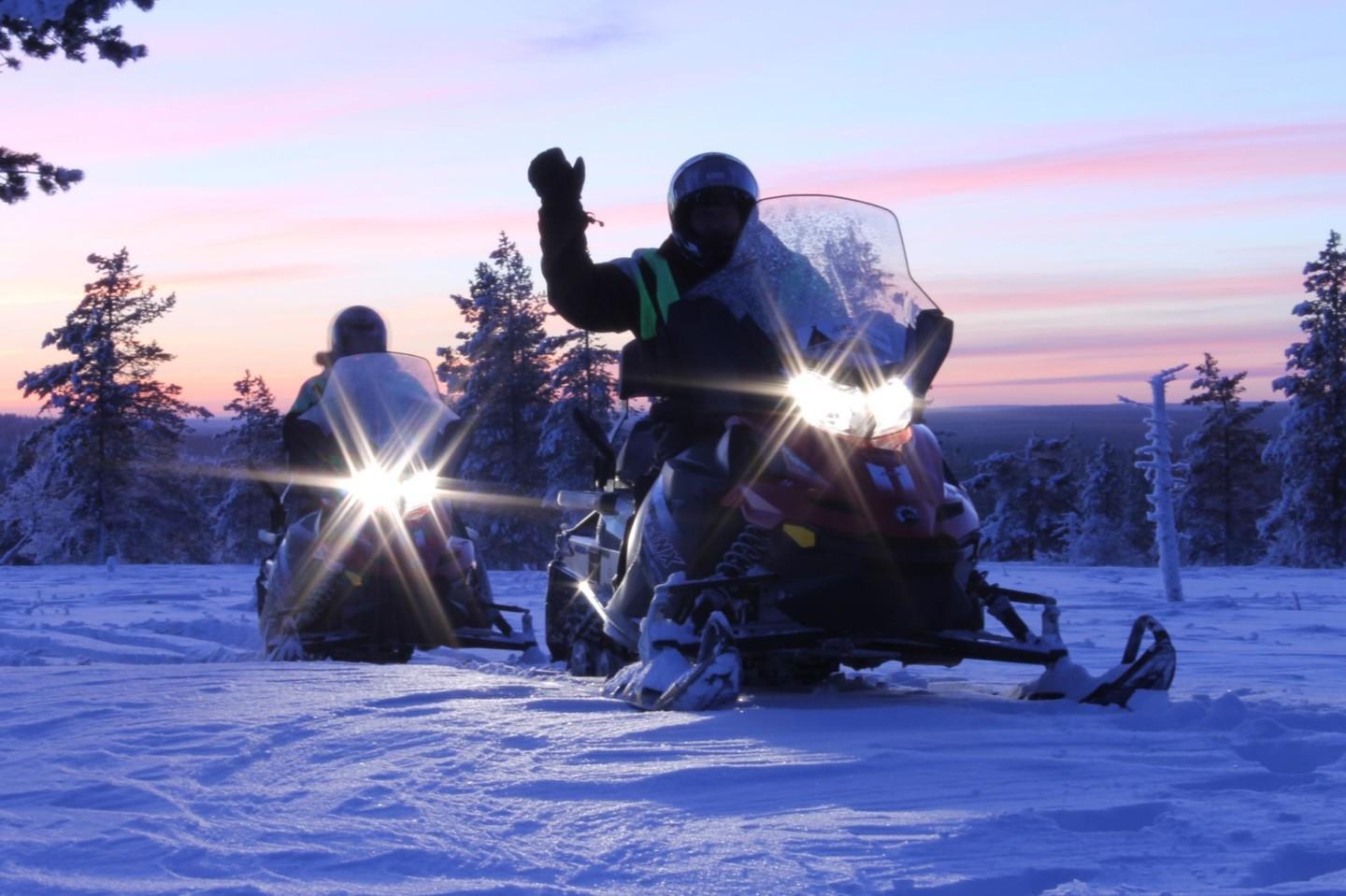 Experience the nature of Lapland in the most exciting way, and what could be the better way than snowmobiling in the mountains! 
The guide gives you snowmobile driving and safety instructions. After that, you start driving with him for a memorable experience. Watch the magnificent nature around you. Snowy trees, endlessly beautiful scenery from the top of the arctic hills. During Safari, there are some breaks during which hot juice and cookies are served. On the hills you can relax for a moment and enjoy peaceful Lapland!
Please note, duration of the program is 2 hours, including preparations. The riding time on snowmobiles is approximately 1 hour. The average speed during our tours is limited due to the safety and traffic regulations.
Know before you go
Please note, the driver of a snowmobile must be at least 15 years old and hold a valid driver license A1, T, A or B category. Also copy and photos are suitable.
Please note, children under 10 years travel always in a sledge with an adult and pulled by the guide.
Children over 140 cm in height and over 10 years can sit on the snowmobile, behind the driver.
In case of accident, own risk is max. 950€.
What do I need to bring?
Your personal items that you might need during activity (camera, medicine, ..)
Warm winter clothes
Book now
Information
Duration
2 hours
Booking in advance
1 day
Difficulty
Moderate
Minimum age
4
Contact the company
Not exactly what you're looking for? Contact the company for special requests and larger groups!