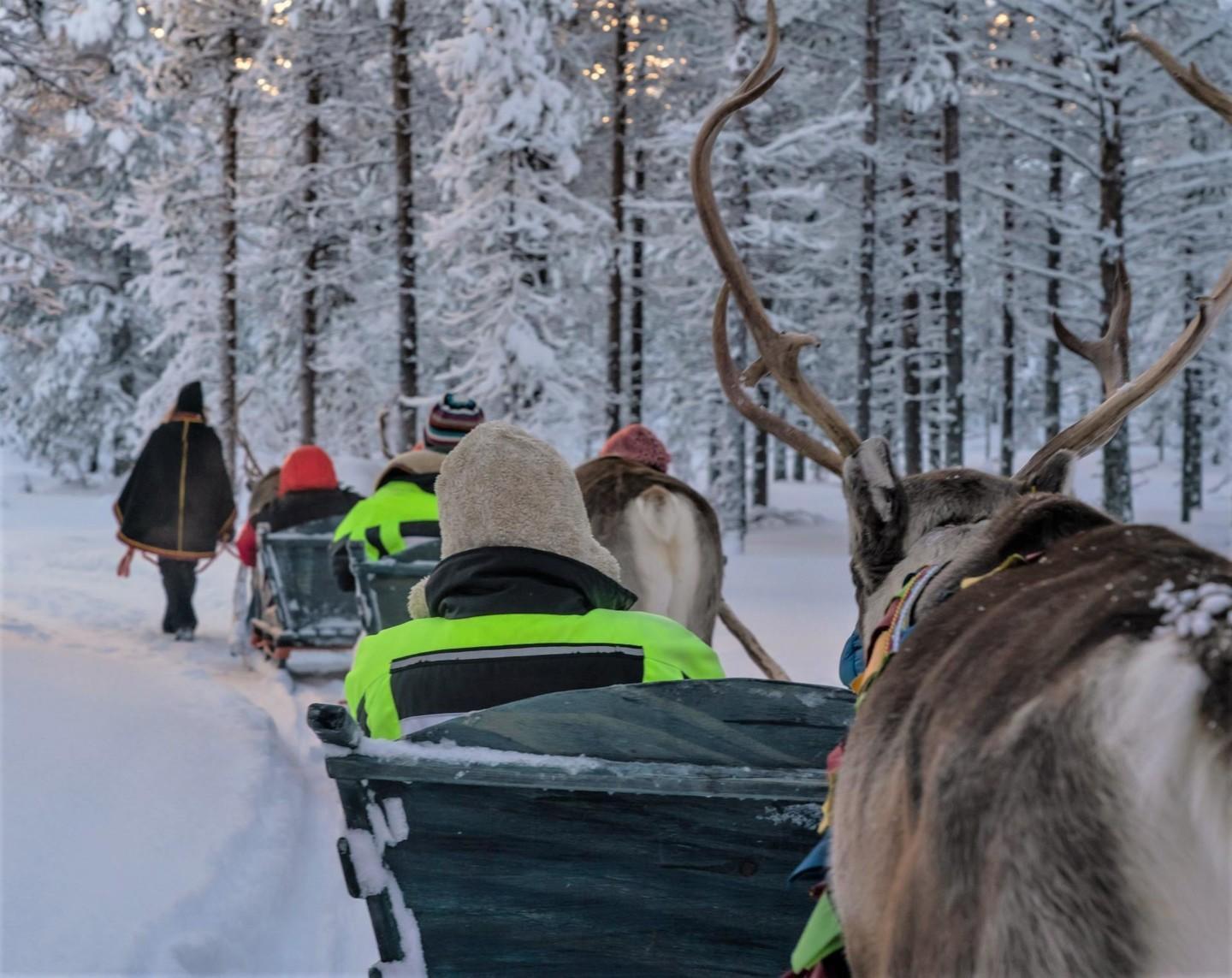 Reindeer driving is a tradition of the Sámi, the only indigenous people in whole Europe and reindeer is part of their culture. You have the unique opportunity to experience the tradition and something real from Lapland. 
During this journey we shall take you into the beautiful forest area for a peaceful reindeer sleigh ride. You may experience the silence of the nature around you. You may get a nice break from a busy life far away from noise and traffic. Snowy trees, endlessly beautiful scenery, friendly reindeer with a professional guide. 
At the end of the ride, you shall have a nice soup lunch in our traditional wooden hut, "kota". Take some time to relax and enjoy the peace around open fireplace! 
Please note, duration of the full program is 3 hours, including preparations and transportation to reindeer farm and back.
Know before you go
If you have special needs for lunch (vegetarian etc)  make the request in your booking.
What do I need to bring?
Your personal items that you might need during activity (camera, medicine, ..),
Warm winter clothes.
Information
Duration
3 hours
Booking in advance
1 day
Difficulty
Moderate
Contact the company
Not exactly what you're looking for? Contact the company for special requests and larger groups!