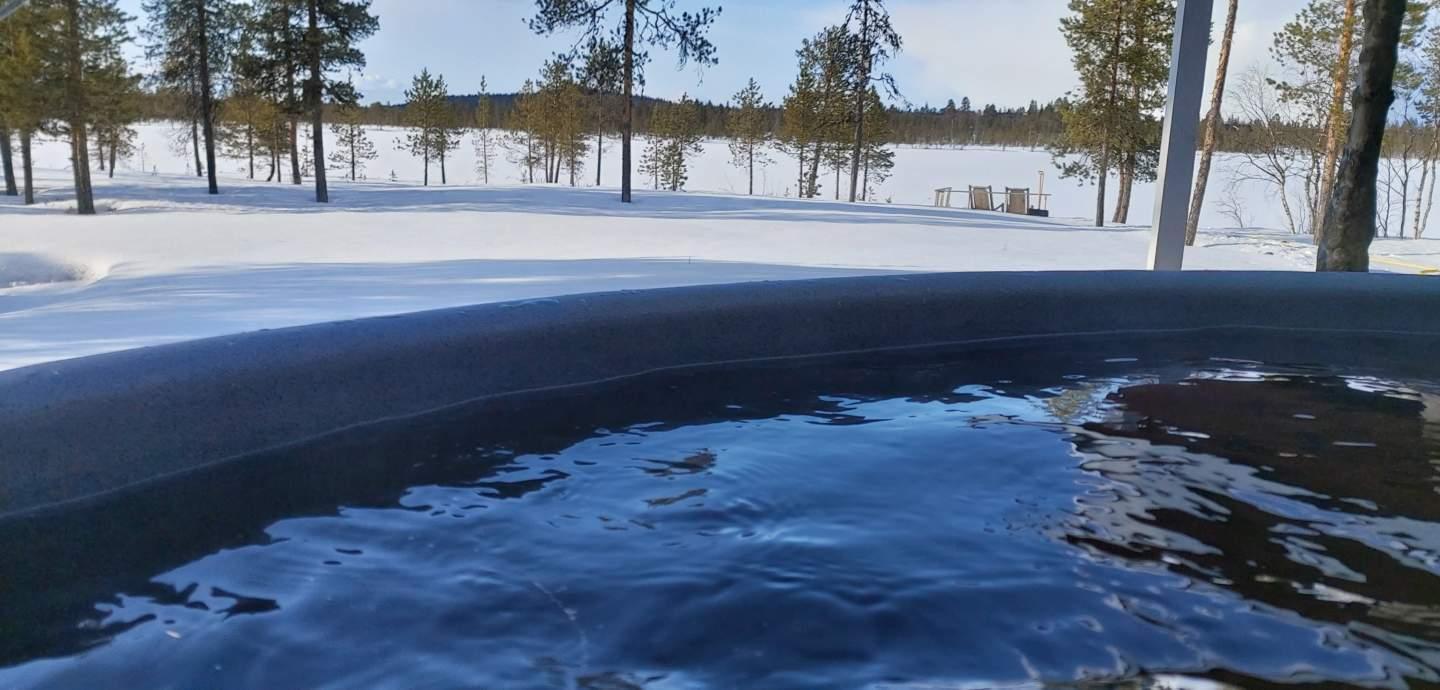 We will pick you up from Ivalo area, or we can meet at our office. For extra price pick up is possible also from other places than Ivalo.
We will provide thermal clothing and shoes, after that we will drive by minibuss 12 km to small village called Koppelo.
We have snowmobile and sleigh waiting for you there, and sleigh ride will take you to Aurora Island.
Hot Tub is outdoors and accommodates max 6 persons at a time. The water is heated by a wood-burning stove to a pleasant temperature. Diving into hot water in the middle of winter is worth experiencing.
Sauna is comfortable for up to 3 persons at a time. While there are no showers in this type of traditional sauna, you are provided buckets of heated lake water for washing.
There is a changing room in warm cottage, just next to the sauna.
The dinner of the evening is served in a magical atmosphere by an open fire in lappish teepee. Dinner will be made of local reindeer or fish, we have also vegetarian option.
During winter months heating of the Hot tub might take even up to 6-8 hours. If the weather is -20C or below, snow storm or heavy wind, it is not possible to heat the Hot Tub.
Information
Duration
5 hours
Booking in advance
2 days
Difficulty
Easy
Minimum age
8
Contact the company
Not exactly what you're looking for? Contact the company for special requests and larger groups!