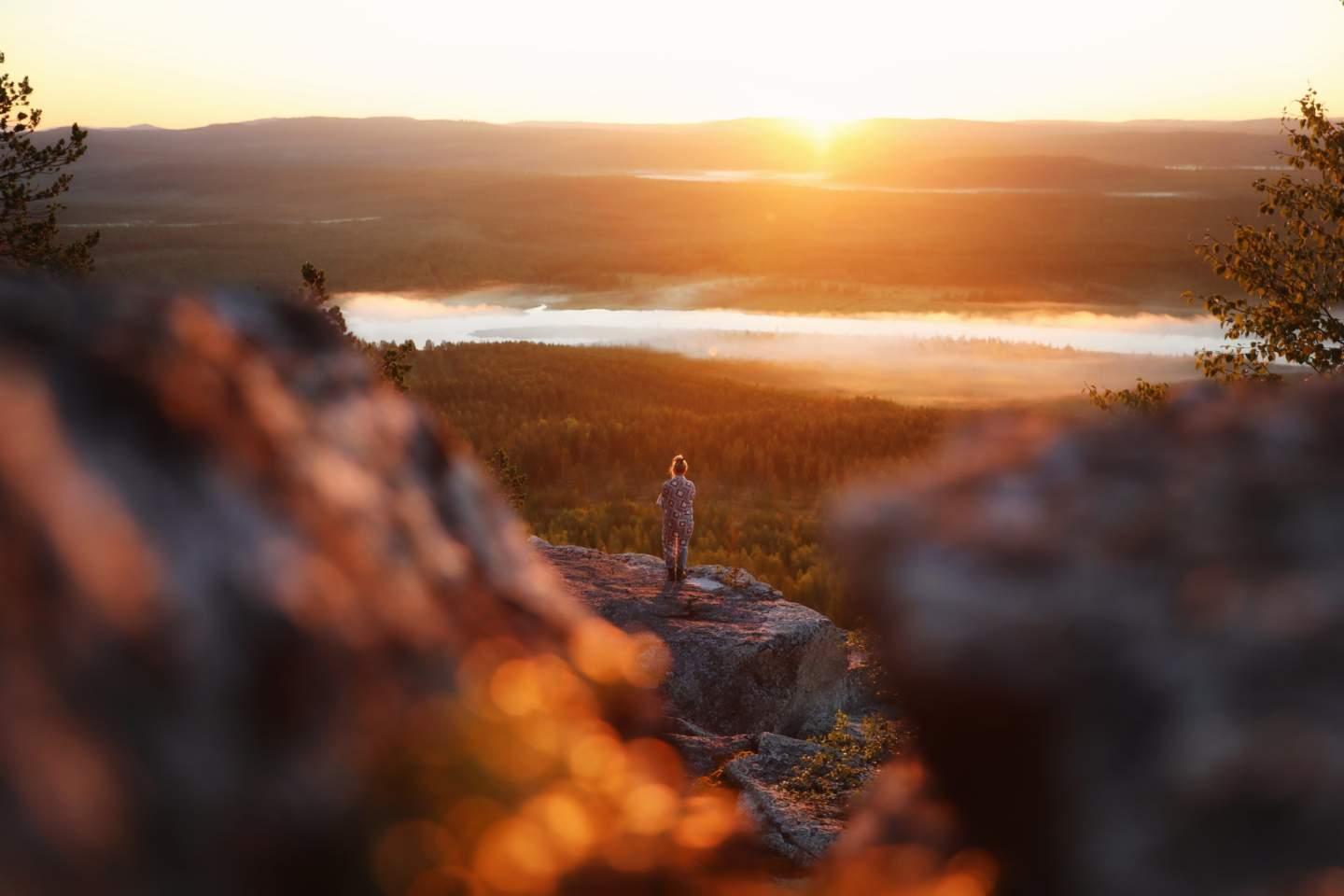 Embark on a captivating Midnight Sun hiking excursion in the enchanting Northern Lapland, where the sun never sets during summer months. This ethereal experience begins with a 20-minute Jeep ride, transporting you through the pristine landscape towards the rolling hills surrounding the wilderness of Lake Inari. As you traverse the rugged terrain, prepare to be mesmerized by the natural beauty that unfolds before your eyes, while the warm glow of the Midnight Sun illuminates the endless horizon.
Upon arriving at the trailhead, you'll commence your journey on foot, guided by the gentle light of the Midnight Sun as it dances across the sky. The hike, though not overly strenuous, does require a moderate level of fitness and determination as you navigate through the diverse flora and fauna of the area. Along the way, you may encounter wildlife such as reindeer, arctic hares, or various species of birds, each uniquely adapted to the harsh yet captivating environment. As you reach the summit of the hills, take a moment to appreciate the unobstructed views of Lake Inari and the vast wilderness that stretches out before you, a testament to the enduring allure of Northern Lapland.
When: Fridays in June-August
Startime: 6pm
Duration: 4-6 hours
Meeting point: Xwander Nordic, Ivalontie 12
What do I need to bring?
Good hiking shoes
Comfortable clothing
Waterproof jacket
A small backpack
Information
Duration
4 hours
Booking in advance
4 days
Difficulty
Easy
Contact the company
Not exactly what you're looking for? Contact the company for special requests and larger groups!