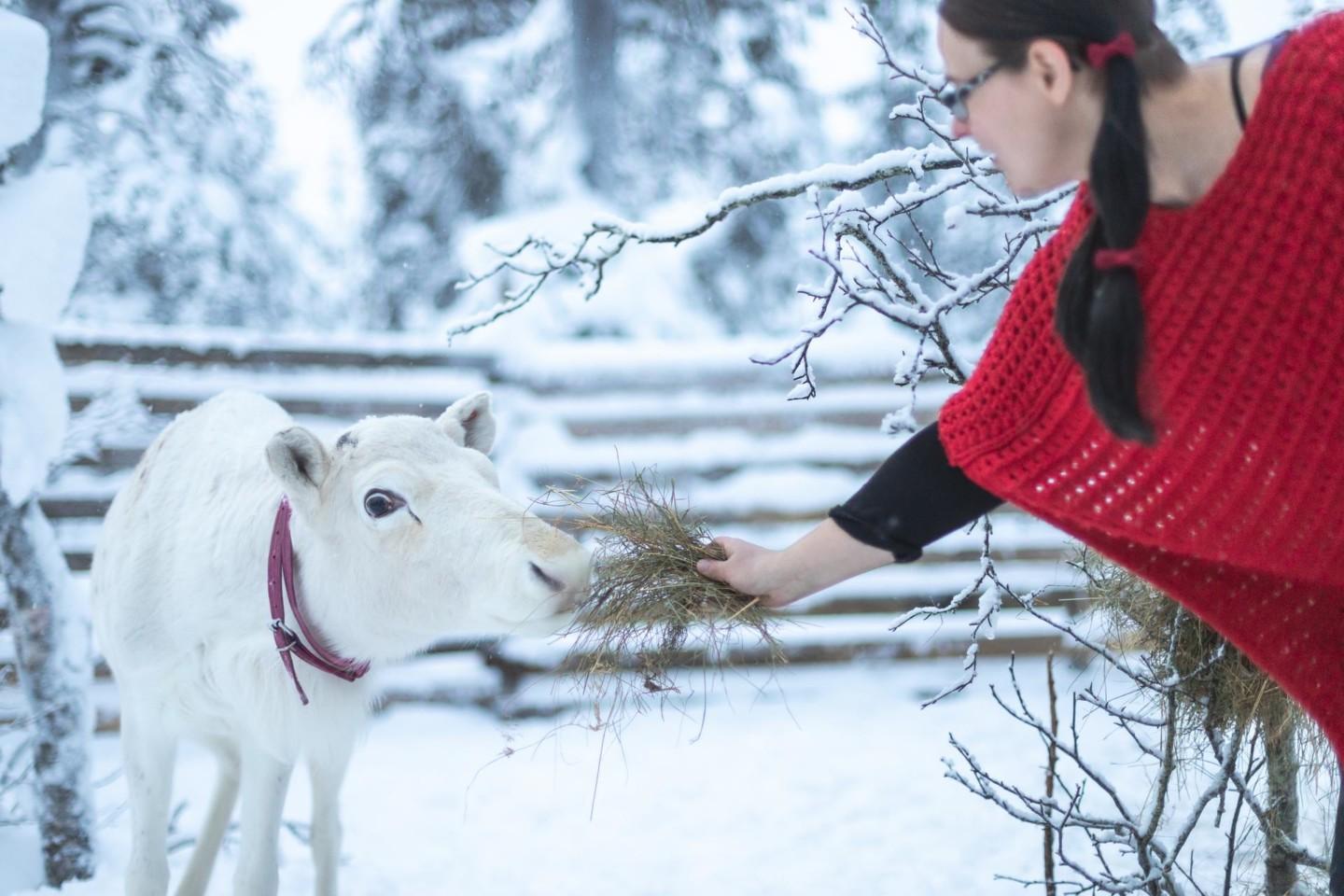 Meet our lovely reindeer boys here at Arctic sky! During this tour you will also learn things about arctic animals, reindeer herding and have a nice cup of warm juice! This tour is operated as a private activity.
After this tour you can have a look at our mini-market and maybe buy some of our signature yoga reindeer gear, wool socks or local goods!
Please notice! Children only with adults and under their supervision.
Know before you go
This experience happens outdoors. Please wear warm clothes and shoes suitable for outdoor activity.
Information
Duration
45 minutes
Booking in advance
1 day
Difficulty
Very easy
Contact the company
Not exactly what you're looking for? Contact the company for special requests and larger groups!