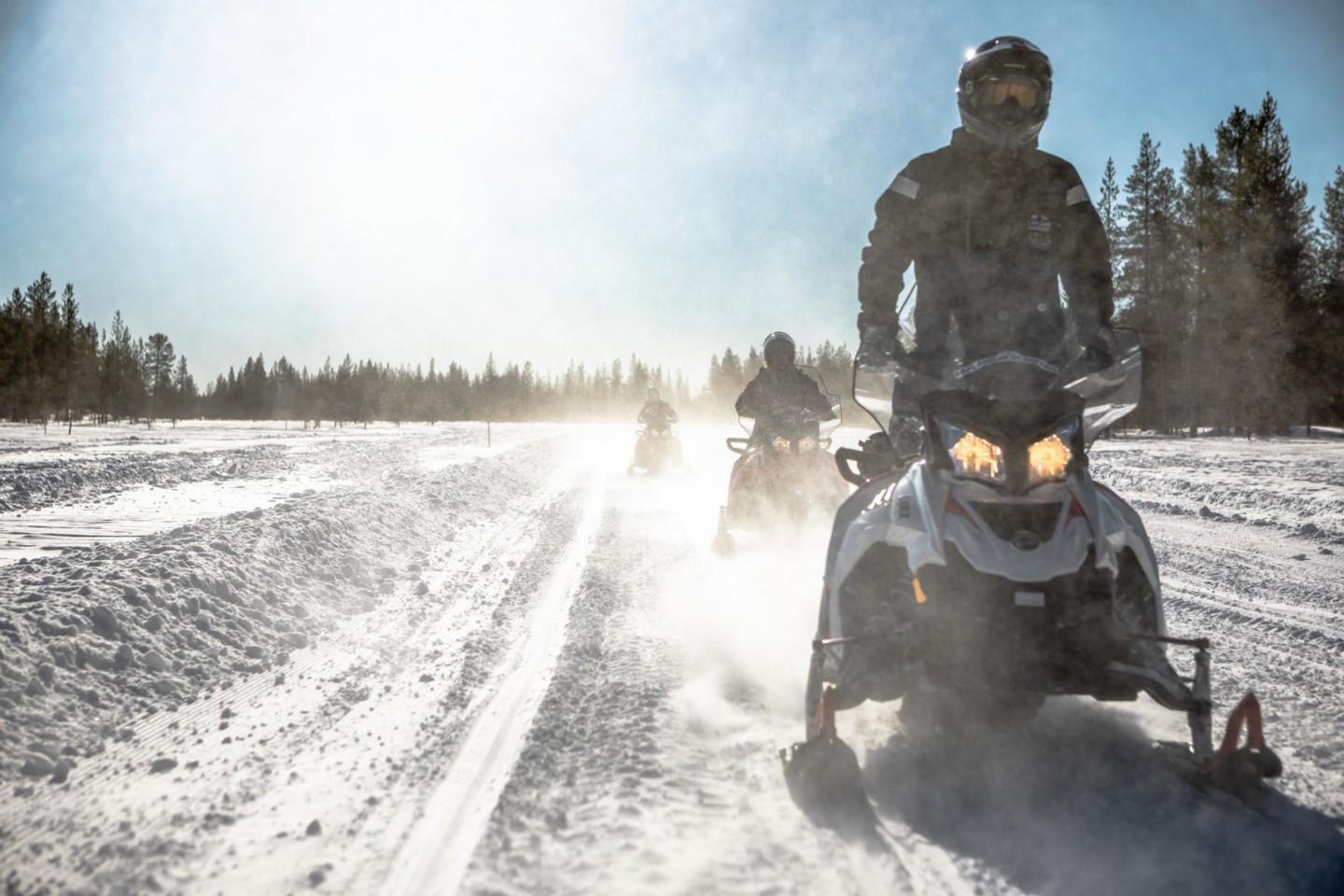 Loman huipennus – kypärä päähän ja menoksi! (10:00-16:00)
Opas tapaa teidät SafariClubilla 9:30 ja omat ulkovaatteet varustesäkissä mukana. Safari Clubilla käydään oppaan johdolla vallitsevat sää- ja reittiolosuhteet läpi ja hän antaa ehdotuksia päivän retkeä varten: Vierailu Tankavaaran kultakylään (avoinna ma-pe) ja vierailu Inarin Siidassa (avoinna ma-la) vai kenties retkieväät ja avain yksityiselle metsäkodalle tulistelemaan ja nauttimaan lappilaisesta tv-ruudusta. Reittivalinta on täysin teidän!
Kelkan palautus kelkkaparkkiin klo16 mennessä
Varusteiden ja puhelimen luovutus. On aika sanoa Kiitos ja hei!
Know before you go
Sopivuus: Yli 18-vuotiaille 
Moottorikelkan kuljettajan on oltava vähintään 18-vuotias ja hänellä on oltava Suomessa voimassa oleva ajokortti. Moottorikäyttöisen ajoneuvon kuljettaminen alkoholin tai huumaavien aineiden tai lääkkeiden vaikutuksen alaisena on vastoin Suomen lakeja.
What do I need to bring?
 Otathan ajokorttisi mukaan, koska poliisi voi tarkistaa kuljettajien ajokortit
Information
Duration
6 hours
Booking in advance
1 day
Difficulty
Easy
Minimum age
18
Contact the company
Not exactly what you're looking for? Contact the company for special requests and larger groups!