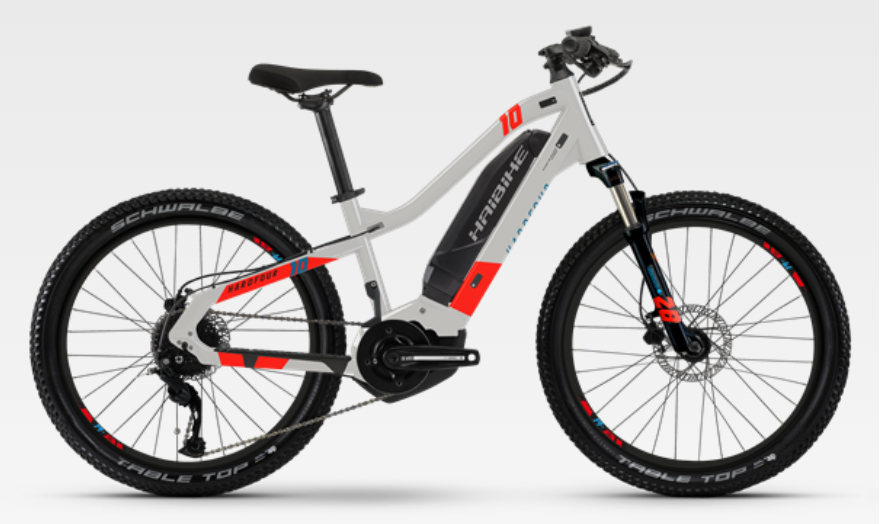 Rent our junior HardFour electric mountain bike with 24'' tires and Yamaha engine from Haibike. No hill is too steep or no trail is too long for kids with this bike. With the Yamaha drive unit the kids can keep up with the grown-ups.
24'' bike is suitable for 125 – 150 cm tall kids.
Know before you go
Please note that the rental bikes are available during our shop's opening hours at 9:00 - 17:00 o'clock, one day rental is not 24 hours. 3 hours rental is valid at 9 - 12 o'clock or 14 - 17 o'clock, please choose your rental start time when making the booking.
If you would like to rent the bike for multiple days, please make separate bookings for the desired days, or contact us by phone +358 16 668 882 or e-mail info@skisaariselka.fi
Please note! Rental bike is on your responsibility during the whole rental, so take care of it like it's your own. Possible accidents will be charged according to the spare part cost. In case of an accident, eg. inner tube will break on the trail, the renter will cover all costs caused by it. If an accident happens, call our rental +358 16-668 882.
24'' bike is suitable for 125 - 150 cm tall kids.
What do I need to bring?
• Suitable clothes for mountain biking
Information
Duration
1 days
Booking in advance
1 day
Difficulty
Easy
Minimum age
5
Contact the company
Not exactly what you're looking for? Contact the company for special requests and larger groups!