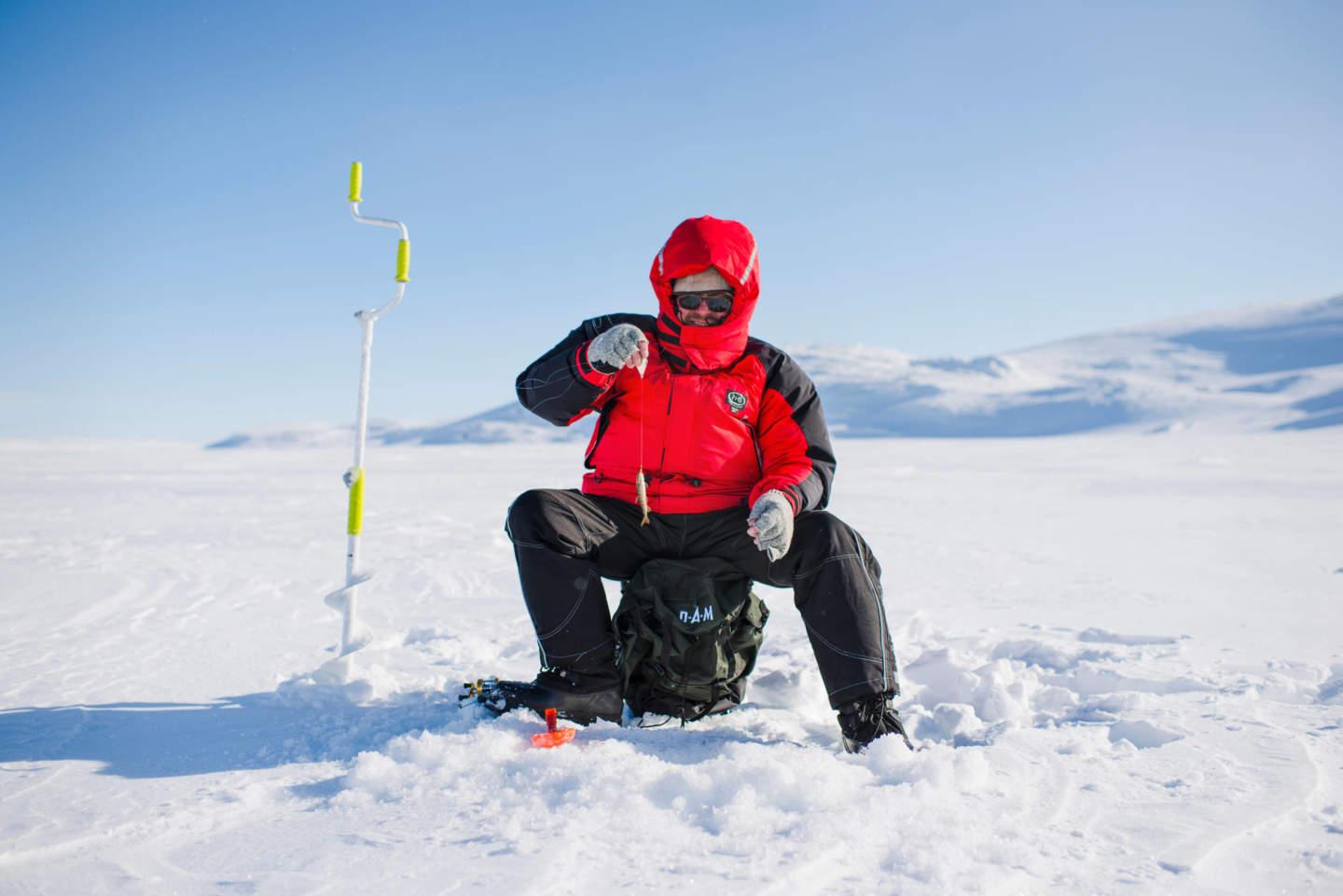 Discover the Magic of Winter Fishing at Rahajärvi, Ivalo with Expert Guides!
Embark on an unforgettable winter fishing adventure at the Rahajärvi lake in Ivalo. Our experienced guides will introduce you to authentic Lappish ice fishing techniques, including:
Ice drilling ("kairaaminen")
Traditional ice fishing ("pilkkiminen")
Under-ice net fishing ("juomustus")
Navigate the frozen landscape with ease using snowshoes or skis, all provided by Xwander.
Savor the Freshest Catch Cooked Over an Open Fire!
Once we've reeled in our catch, we'll gather around a crackling fire to prepare and enjoy the freshest fish you've ever tasted. Experience various mouthwatering fish-cooking styles, with all necessary cooking and dining equipment supplied by Xwander.
Schedule and Directions:
Our journey begins at 9:00 AM from the Eräsoppi/Xwander shop (located at Ivalontie 12). Please arrive by 8:45 AM for a smooth departure. After approximately 6 hours of fun and fishing, we'll return to the shop by 3:00 PM. 
Experience the North's Deliciously Cold and Clear Waters:
The icy waters of the North yield incredibly flavorful fish, making this an experience you won't want to miss. Join us and learn from the best!
Need a Ride? We've Got You Covered!
We offer convenient supplementary pick-up services for guests in Inari, Nellim, Saariselkä, and Kiilopää. Contact us in advance to book your transfer and secure your spot on this extraordinary winter fishing escapade.
Minimum amount of people for tour to be confirmed is 2
Know before you go
Winter in conditions can vary a lot and change quickly. Wear warm and windproof clothing! If you're uncertain regarding what to wear or bring, please contact us. We're happy to help you choose adequate gear, and we can borrow you a proper winter overall if needed.

We have a temperature limit of -20°C: if it's colder than this, we might cancel the trip. Also wind conditions (>10 m/s gusts) might lead to cancellation of the trip. In case the trip is cancelled by Xwander, no cancellation fee is charged from the customer.
What do I need to bring?
Bring your camera and your warmest clothes, bottle of water, small snacks and the spirit of arctic fisherman and we'll give you an experience of a lifetime! 
Book now
Information
Duration
6 hours
Booking in advance
3 days
Difficulty
Easy
Contact the company
Not exactly what you're looking for? Contact the company for special requests and larger groups!