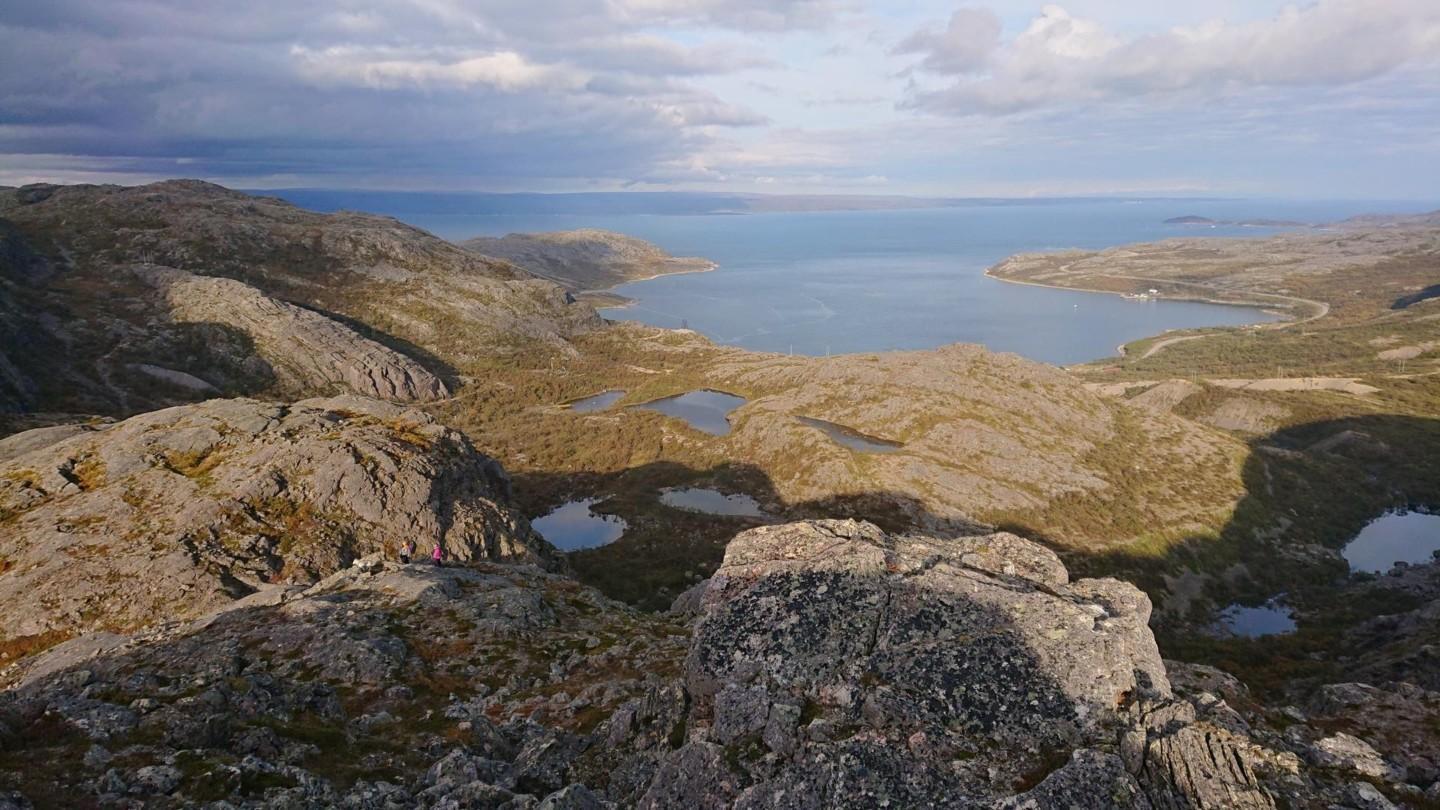 Our start point is in the end of a beautiful round fjord at the coast of Barents sea. It is just one and half hour drive from Kirkenes and honestly, a sightseeing location worth hiking to. And it doesn't even take huge effort to reach.
The path goes mostly on old dirt road base. In the end of the trail we climb on top of a rocky mountain to the look out. This is all possible to do with your everyday shoes. Just be a little careful if it has just rained. On top we make light food and enjoy the views good time. In the direction we came from you can see Barents sea and its beautiful lively coastline. Then when you look further into the way we started, you see only rocky, high mountains after another. The hard and unforgiving wilderness; Gallok. There is also crystal clear lake nearby. The lake water is good to drink and you can catch arctic chars and trouts from it.
This is a wonderful way to experience Norwegian mountains and the Arctic sea during the same day. You reach spectacular view within reasonable effort.
Welcome hiking, welcome enjoying Norway!
Know before you go
You need normal physical condition to join on this excursion. Pretty much the whole way up is up hill. 
What do I need to bring?
Windproof clothes, camera, sun screen, sun glasses, possibly warm clothes, phone.
Information
Duration
10 hours
Booking in advance
3 days
Difficulty
Easy
Contact the company
Not exactly what you're looking for? Contact the company for special requests and larger groups!