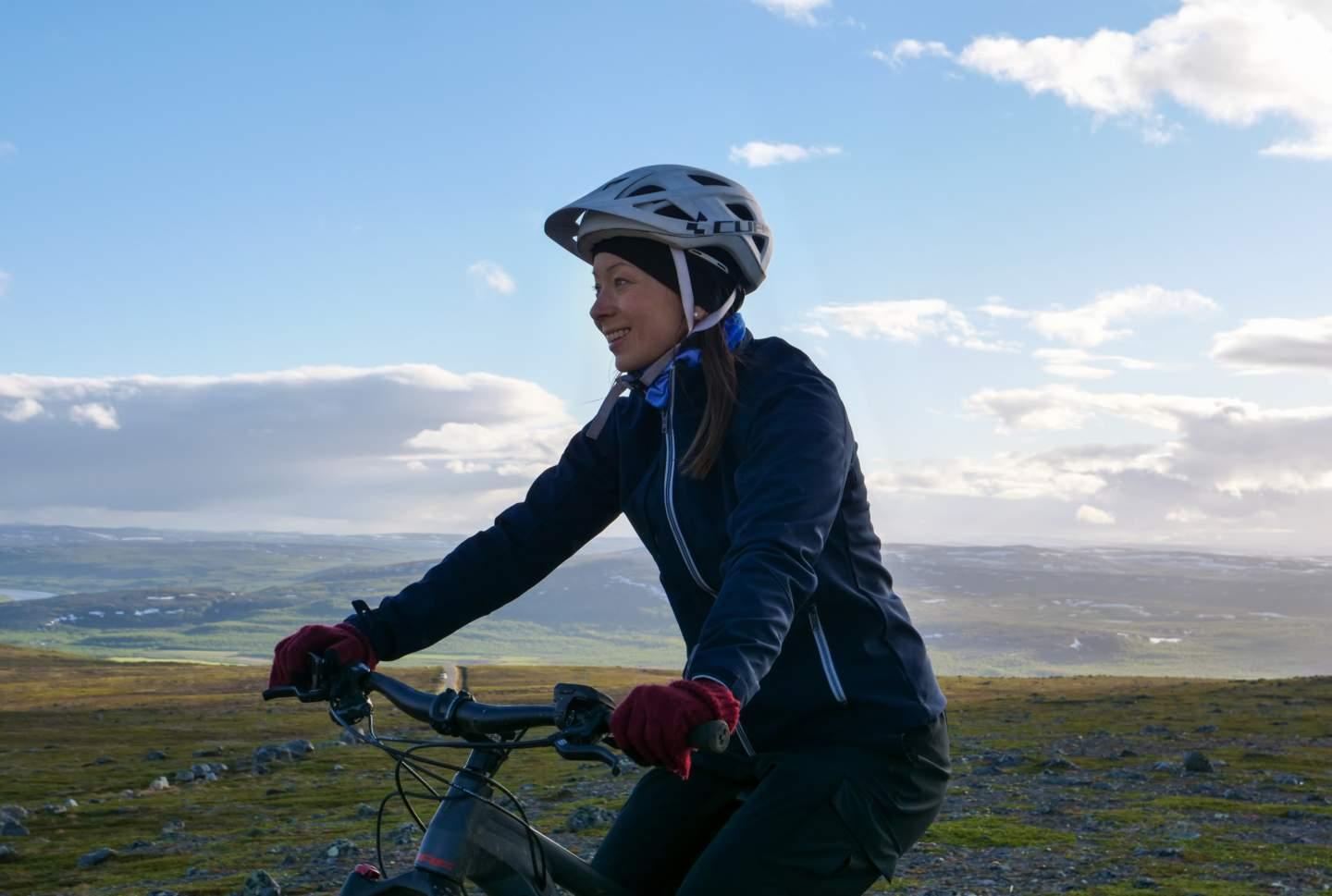 Embarking on a half-day eFatbike excursion in the pristine landscapes of Northern Lapland offers an unforgettable experience for outdoor enthusiasts of all skill levels. The day's location is selected with the entire group in mind, taking into consideration individual skill levels and weather conditions to ensure a comfortable and enjoyable ride. eFatbiking is an accessible activity that welcomes beginners, as the wide tires provide exceptional stability and traction on various terrains, including uneven surfaces. The electronic motor assists especially on the more challenging uphills and makes the experience especially enjoyable and fun.
The guided tour not only offers a chance to explore the breathtaking wilderness of Lapland but also includes a delectable lunch served amidst the serene natural surroundings. This midday break offers the perfect opportunity for participants to refuel, relax, and take in the stunning views before resuming their adventure. With a focus on safety and inclusivity, this fatbike excursion promises a unique and satisfying experience for all participants as they traverse the enchanting landscapes of Northern Lapland.
We will start at 10:00 from Xwander Nordic, Ivalontie 12
Duration of the trip is around 3 hours
We need a minimum of 2 persons for this trip.
We have a supplementary pick up service for Inari, Nellim, Saariselkä and Kiilopää areas. Contact us ahead to book a transfer.
You can contact us by email and phone:
info@xwander.com
010 200 7633
Information
Duration
6 hours
Booking in advance
4 days
Difficulty
Easy
Minimum age
12
Contact the company
Not exactly what you're looking for? Contact the company for special requests and larger groups!