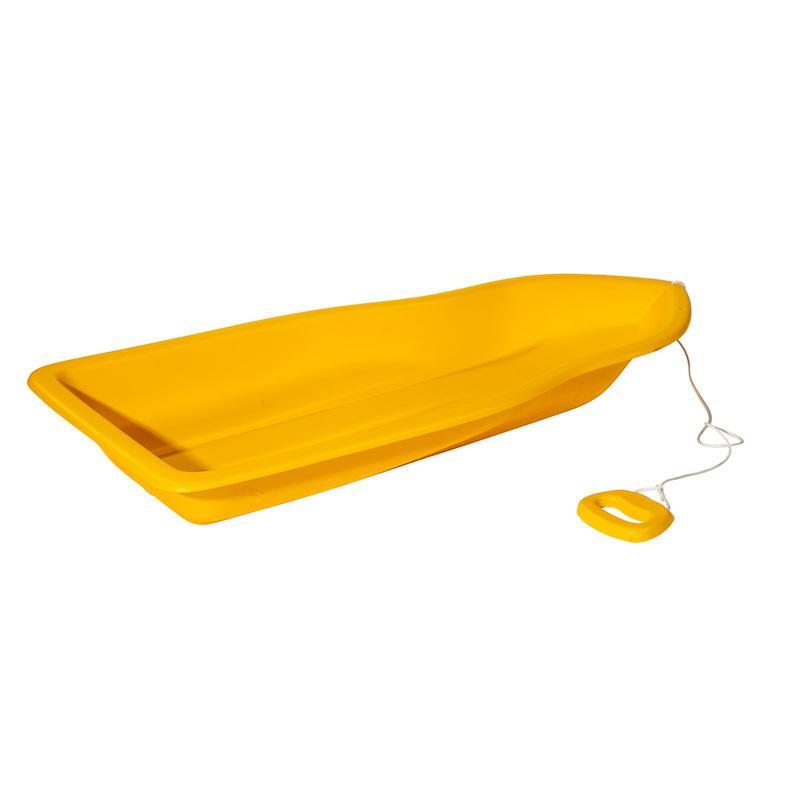 Bigger, stronger and faster sled than usual, this Terhi brand sled is by far the the most fast in the World Sledging Championship held in hills of Kaunispää located in Saariselkä. 
Made with the same technic and material as the the boats, this sled guarantees speed and bustle to the winter hillsides. The sled is bigger and stronger than ordinary sleds. The sledge is ergonomically shaped, its base is slippery and it has good arching properties. The world's best sled according to the manufacturer. 
– The pole can be equipped with an angle-adjustable seat, seat width 45 cm, depth 43 cm and height 50 cm.
– Rod length 130 cm, width 58 cm, weight with seat 3.2 kg (with seat 7.5 kg)
Sled Length: 1.30 m, Width: 0.57 m and weight 3.2 kg. 
Made of polyethylene.
Information
Duration
1 days
Booking in advance
0 days
Difficulty
Easy
Contact the company
Not exactly what you're looking for? Contact the company for special requests and larger groups!