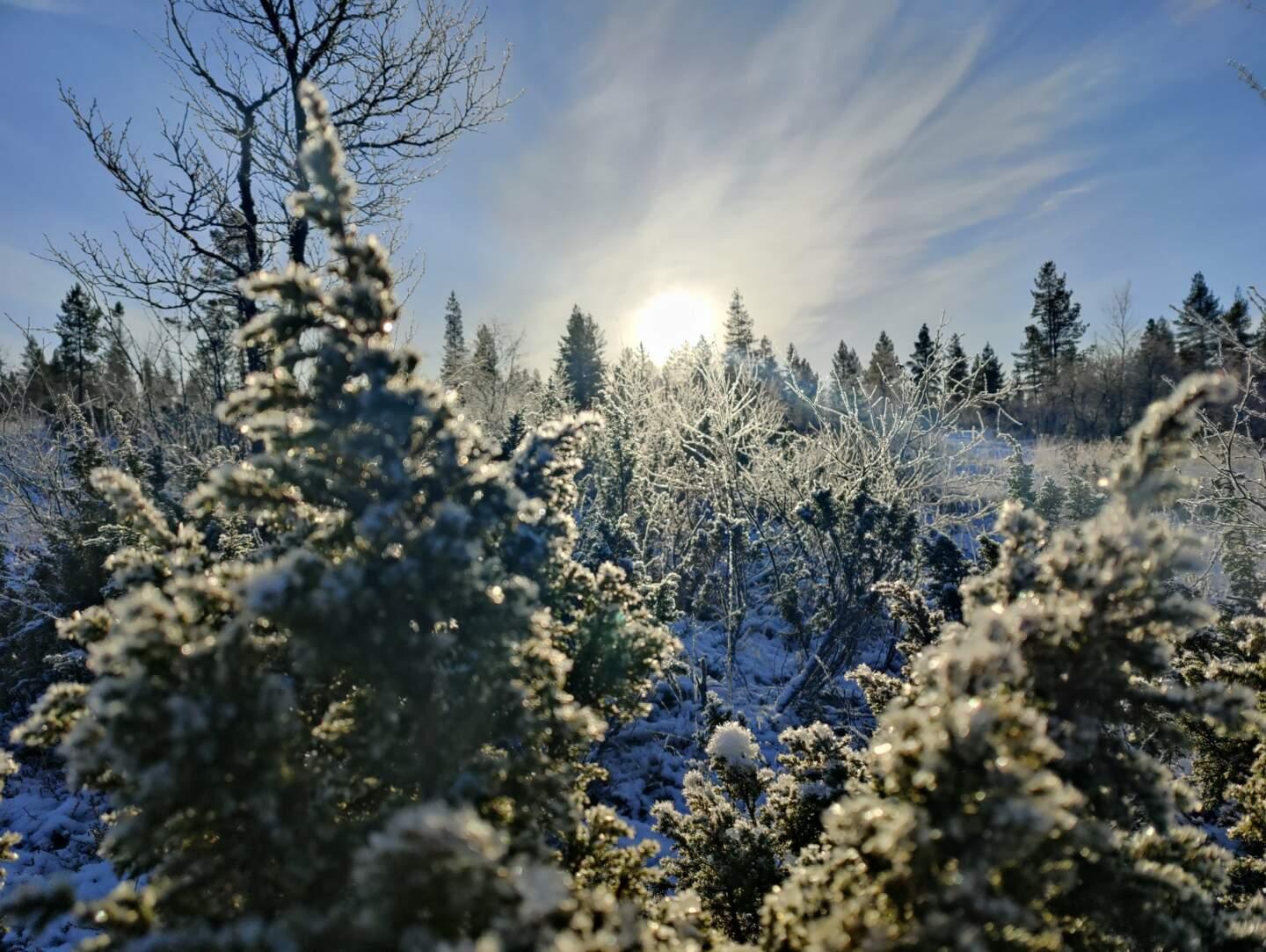 Experience the magic of a day on the tundra as you visit the magnificent UKK National Park in Lapland. This adventure day combines a winter trek, tobogganing, and a blissful smoke sauna experience, offering a perfect blend of exploration and relaxation amidst the pristine Arctic landscapes.
The day begins with a thrilling winter trek through the picturesque tundra of UKK National Park. Follow your expert guide as they lead you through snow-covered trails, revealing the untouched beauty of the Arctic wilderness. Marvel at the panoramic views of snow-dusted forests and majestic mountains as you immerse yourself in the tranquility of this unique environment.
After the invigorating trek, get ready for some exhilarating fun as you take on the toboggan slope. Hop on your toboggan and zoom down the hill, feeling the rush of adrenaline and the wind against your face. The well-maintained slope ensures a smooth and enjoyable ride, promising endless laughter and unforgettable memories.
To complete your day of adventure, treat yourself to a rejuvenating smoke sauna experience. Step into the atmospheric warmth of the smoke sauna, where the crackling firewood and aromatic scents create a soothing ambiance. Let the heat envelop your body, easing away tension and leaving you feeling refreshed and revitalized. Afterward, cool off with a refreshing dip in a nearby icy lake or river, embracing the invigorating tradition of ice swimming.
Throughout the day, immerse yourself in the beauty of UKK National Park's tundra, connecting with nature and embracing the tranquility that surrounds you. This exceptional day of winter trekking, tobogganing, and smoke sauna indulgence offers a remarkable journey into the heart of Lapland's natural wonders. Whether you seek adventure or relaxation, this experience promises an unforgettable day on the tundra, leaving you with cherished memories and a profound appreciation for the Arctic wilderness.
What do I need to bring?
Camera
Extra clothing
Water & snacks
Book now
Information
Duration
8 hours
Booking in advance
3 days
Difficulty
Easy
Contact the company
Not exactly what you're looking for? Contact the company for special requests and larger groups!