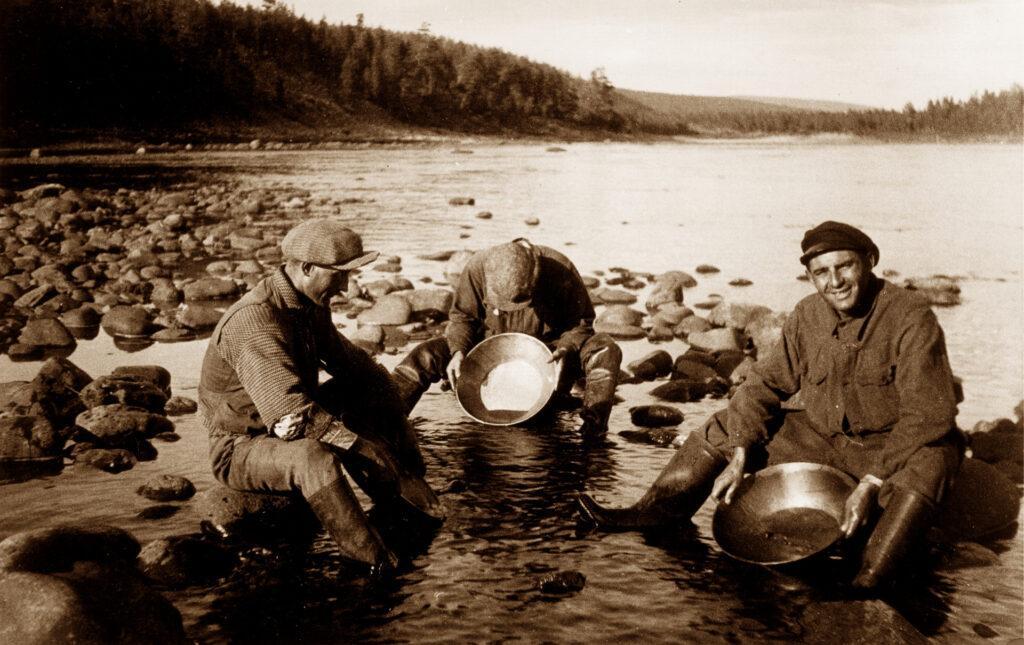 We travel to the gold museum in Tankavaara (ca 30min) by minibus. In Tankavaara, in the middle of Lapland's magical landscapes, stands the only International Gold Museum in the world. There you will learn the legends of the colourful gold history of Lapland as well as highlights of the gold traditions from all around the world. The annually changing exhibition brings new perspectives on golden themes. We will also get to try gold panning and with some luck you can even find small gold nuggets!
After the guided tour we continue to the nearby gold village where their old saloon type restaurant "Wanha Waskoolimies" or "the Old Gold Prospector" serves us a delicious 3-course lunch. The atmosphere of the restaurant takes us back to the times of the legendary gold diggers.
Know before you go
Please advise any dietary requirements when making the booking. Possibility to buy souvenirs from museum´s shop. 
Transfer 30 min one way. 
Information
Duration
4 hours
Booking in advance
3 days
Difficulty
Easy
Contact the company
Not exactly what you're looking for? Contact the company for special requests and larger groups!