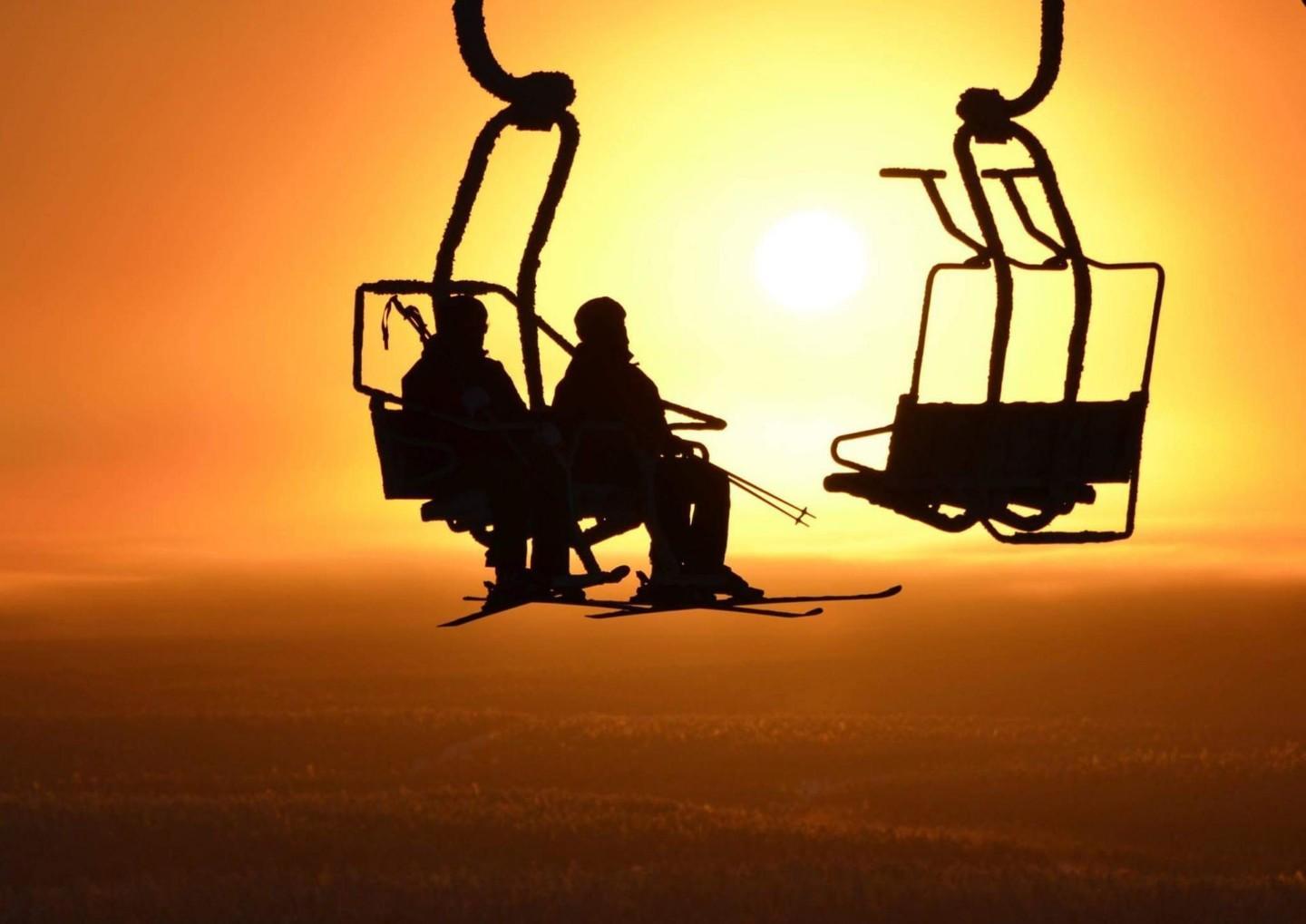 With a Combo Season Pass, you can ski for an entire winter season at the northernmost ski resort in Europe! The Combo Season Pass includes a season lift pass and the use of standard alpine skis/snowboard, boots, poles and helmet during the season 2022/2023. Please note that the equipment needs to be returned at the end of each ski day.
Early Bird price (valid until 15.12.2023): 386 € / adult, 252 € / 7-16y & 64+y
Normal price (16.12.2023 – 5.5.2024): 551 € / adult, 359 € / 7-16y & 64+y
Know before you go
Season pass types
Season pass includes a lift pass valid for the entire season 2023/2024. 
Combo Season Pass includes a season lift pass and use of our standard alpine skis/snowboards, boots, poles and helmet). 
Premium Season Pass includes a season lift pass and use of all our equipment (excluding electric bikes).
Season pass benefits
–20% discount on equipment rentals, SkiShop products, equipment service (wax/grind/tuning) and at Saariselkä Ski & Sport Resort's restaurant (excluding alcoholic beverages). -10% discount on equipment rentals and guided tours at Lapin Luontolomat. The discounts are personal and valid during winter season only.
How can I buy a season pass?
You can purchase our season pass on our online ticket shop starting on 19.9.2023
Pick-up: At Service Centre from 2023/2024 opening day onwards.
Ski pass terms & conditions
Finnish Ski Area Association's general Terms and conditions of ski resort services for EU citizens and non-EU citizens apply to our season passes. You can find the terms and conditions here: https://www.ski.fi/en/info/terms-of-delivery/lift-and-slope-services/
With the exception of company cards, lift tickets and services included in them are personal and not transferable. Please note that Combo and Premium Season Pass rental time is for one day at a time, and the equipment needs to be returned at Service Centre during opening hours at the end of the day. Any persons caught borrowing their season pass to a third person or breaking the terms and conditions in another way will lose their right to a season pass and the ticket will be cancelled immediately. 
The prices are including VAT. All prices and schedules on our website are subject to change without notice. 
We reserve the right to determine the availability of lifts and slopes at any given time. The availability of slopes and lifts is dependent on prevailing seasonal and weather conditions.
Book now
Information
Duration
1 hour
Booking in advance
0 days
Difficulty
Easy
Contact the company
Not exactly what you're looking for? Contact the company for special requests and larger groups!