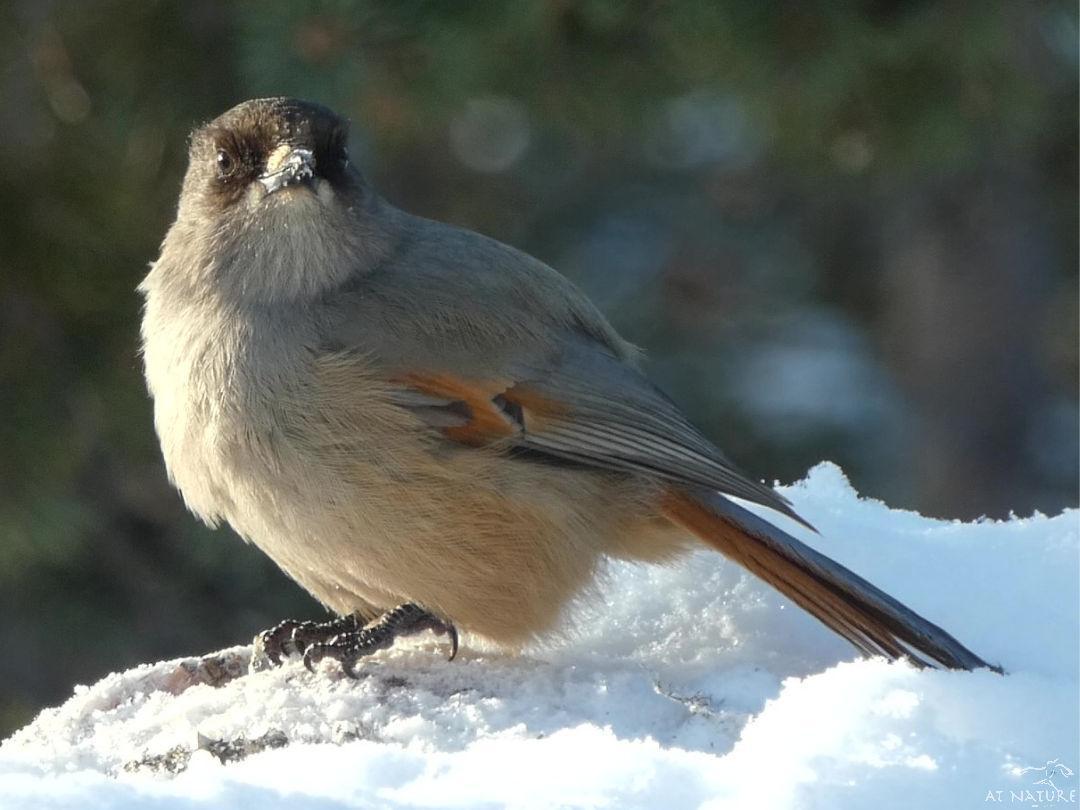 Join us for the winter bird walk in Inari to observe local birds, which we help to survive the long winter by feeding them. The walk begins in our backyard where Siberian Jay, Siberian Tit and Great Tit are commonly around. If we are lucky we might even see Capercaillie and/or Willow Grouse. By mid-February or early March we start looking for first Pine Grosbeaks to return. As spring progresses, Bullfinch, Common and Arctic Redpolls, Greenfinch, Siskin and Brambling usually arrive at the feeding site.
We also observe possible bird tracks and sign during the bird walk. You learn how birds survive a harsh and long winter and how e.g. Three-toed Woodpecker gets its food in old-growth forests. At the end of the walk we enjoy open-fire hot drink and local snacks in our kota while admiring birds or even squirrels at nearby feeders.
Know before you go
We walk on snowy paths at a slow pace. Our route rises on a small hill. The walk takes about 1 hour.
Please, see the video "How to dress for the arctic winter" . For example your shoes need to be large enough, your socks should be non-cotton socks (at least two pairs) and you should wear many layers of clothing according to the prevailing weather conditions.
Children must be accompanied by a parent.
What do I need to bring?
 We highly recommend you bring you own camera and/or binoculars. 
Information
Duration
3 hours
Booking in advance
1 day
Difficulty
Easy
Minimum age
7
Contact the company
Not exactly what you're looking for? Contact the company for special requests and larger groups!