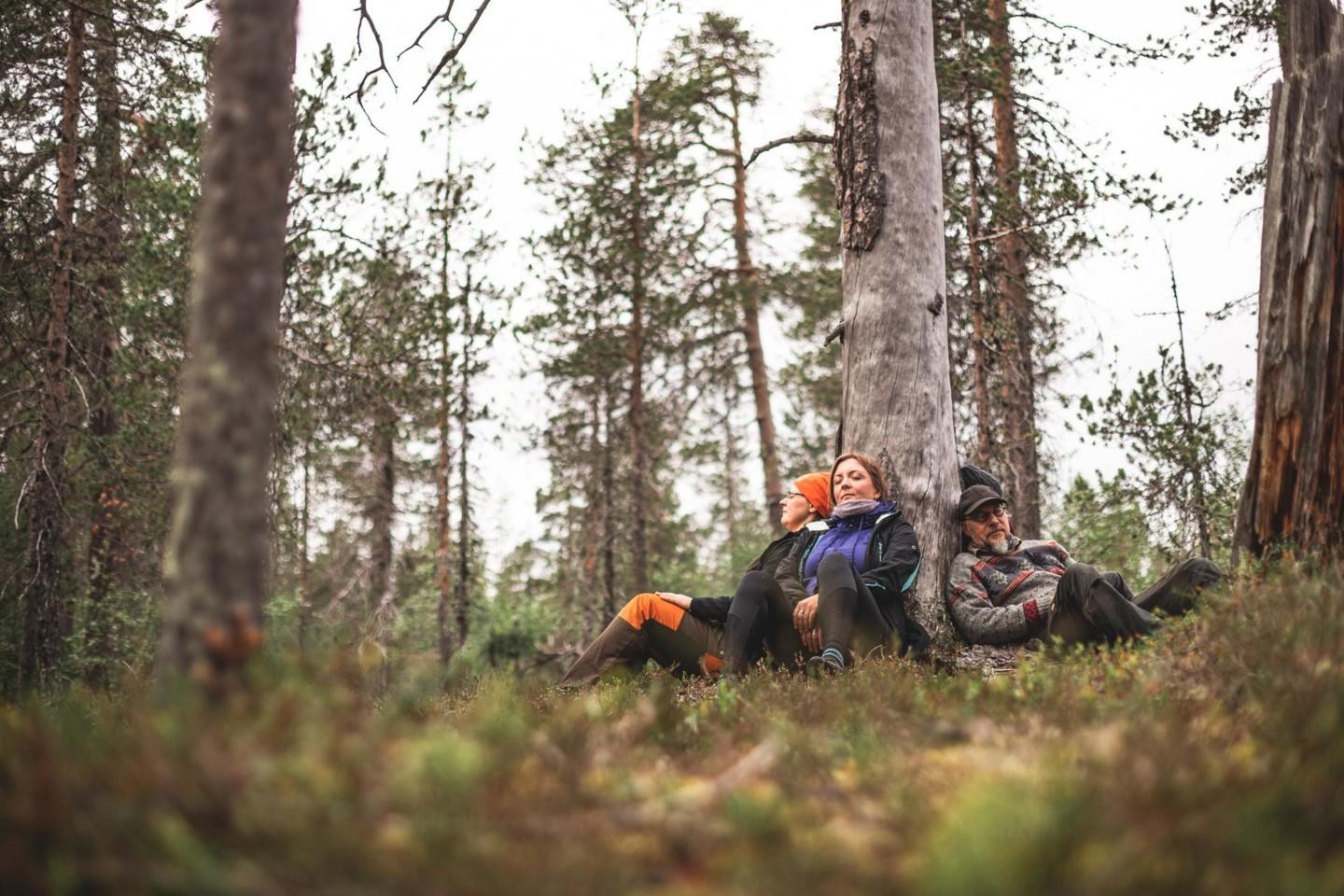 The silence helps us to find our peace of mind and live in the present moment. Retreat is accomplished in small group 5-8 persons. 
From mid-May until the end of July the sun does not go below the horizon at all. The phenomenon is called the Midnight sun, the Nightless nights or the White nights. But do not worry! Here we have our ways to guarantee a good sleep for you!
The light is really something unique here during the summertime. If you feel like staying up watching the late night sun (and you probably will), you are absolutely free to do that. You are warmly welcomed to join us – explore the Arctic nature and empower yourself with our mind & body exercises and refreshing activities. We relax, we breath, and forget about everything else.
Know before you go
PAYMENT
You can choose to pay your retreat in one part or in two parts: you can pay Down payment as a reservation fee and complete the rest of the payment at the check in at Arctic Sky Resort (send us an email to make reservation minna@arcticskylapland.com). 
Cancellation: The down payment cannot be refunded. If paying whole retreat in one time, payment will be refunded but the down payment (20%) will be detained. Please make sure you have a valid personal travel insurance in case of a cancellation due to medical reasons. 
Cancellation fees 
* Down payment 20% of the total package will be detained in case of cancellation
* 1 month or less prior to departure 50% of the total package rate will be charged 
*14 days or less prior to departure 100% of the total package rate will be charged
Please notice that in case of travelling restrictions due to corona virus are still on and you are not able to travel to Lapland because of them, the down payment will be refunded and we will charge only 50 euros of office costs.
TRAVELING TO OUR DESTINATION
We don't sell travel tickets, so we kindly advise you to book your tickets to our resort in Finland via your local travel agency or trustworthy online ticket provider. We cannot take responsibility for any delays or other inconveniences you may face on your way traveling to us and back home. We warmly advise you to make sure your have a valid and comprehensive travel insurance.
TRAVEL DOCUMENTS 
Our nearest airport is IVALO airport. You can arrive to Arctic sky with airport bus or ask for airport transportation (50€/way). In addition to your tickets, no matter which country`s citizen you are, please check up carefully your need for travel documents, also the validity needs of your passport, in order to travel to Finland.
AGE LIMITS 
In order to book you have to be 18 or older. 
HEALTH ISSUES 
Please kindly note that we are not medical advisers and cannot take responsibility for any part of your health. In case of uncertainty or any concerns about your health, please consult your doctor. All the activities you take part in during your stay at Arctic Sky Resort are executed at your own risk.
SPECIAL DIETS 
We offer local food meals (including meat, wild meat, fish, berries, herbs, mushrooms, root vegetables etc.). Our special diet options include vegan, gluten free and non lactose. Please inform us about your diet and possible allergies at the time of booking.
What do I need to bring?
We always offer the bedlinen, bath towels, yoga mats and equipment plus the final cleaning up service. Please pack your favorite comfy indoor and outdoor outfits including warm shoes, plus your personal hygiene items and other important belongings with you. Even if your belongings are most definitely safe here, we do not recommend to take any of your expensive jewelries with you. You probably won`t need them anyway here in the wilderness. 

In case of traveling by plane please always check the baggage rules and regulations from your airline.

Information
Duration
5 days
Booking in advance
7 days
Difficulty
Easy
Minimum age
18
Contact the company
Not exactly what you're looking for? Contact the company for special requests and larger groups!